Honorable Steven R. Finney
Serving Carter, Johnson, Unicoi and Washington counties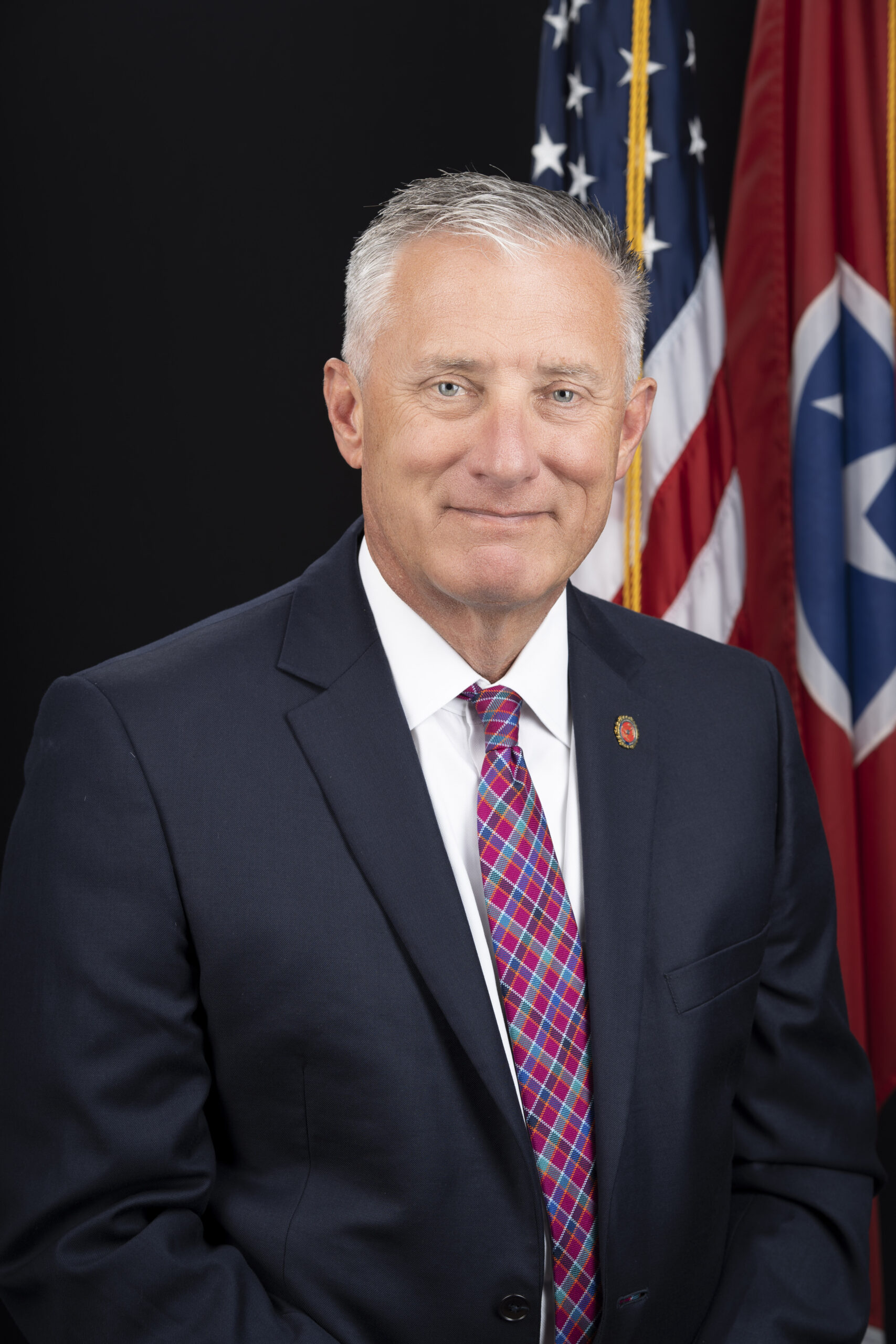 East Tennessee State University, 1985; University of Memphis Cecil Humphreys School of Law, 1989
Gen. Steve Finney began his career in private practice and then joined the First Judicial District Attorney's Office in 1991 as an Assistant District Attorney serving Carter County and later Washington County. In 2005,
Gen. Finney went into private practice in Washington County where he represented his clients for 17 years before deciding to return to the District Attorney General's Office. Gen. Finney was elected to his first term of service in 2022 where he serves the communities of Carter, Johnson, Unicoi and Washington counties.
Member of DNAA, TNDAGC Child Support Committee
Number and types of courts in your district:
6 General Sessions Courts, 8 Criminal Courts, 4 Circuit Courts, 4 Chancery Courts, 4 Juvenile Courts
Notable things about your district:
The 1st Judicial District has one Family Justice Center located in Johnson City that serves victims. In the past year, the District Attorney's Office appointed a criminal investigator to serve as the director of the Drug Task Force, as well as the appointment of a "special" prosecutor for the entire district solely dedicated to the prosecution of drug cases. This has been very successful in the conviction rates of drug offenders and yielded many convictions on the federal level. The 1st District also has prosecutors specializing in the prosecution of DUI and DUI-related offenses, as well as domestic violence offenses. One prosecutor is solely assigned to juvenile cases in Washington, Carter and Johnson counties.
There are many attributes that make the 1st Judicial District unique. Surrounded by the Appalachian Mountains, the famous Appalachian Trail meanders through three of the counties within the 1st Judicial District. Washington County is home to Jonesborough, Tennessee's oldest town. Jonesborough is also known for visitors such as Daniel Boone, Andrew Jackson, David Crockett and John Sevier, just to name a few. Carter County is home to Sinking Creek Baptist Church, Tennessee's oldest church, and Sycamore Shoals State Park and Roan Mountain State Park.
When it comes to safety and prevention, Tennessee District Attorneys know the importance of being tough on crime. Learn more about what your DA does.
Jonesborough Criminal Office
P.O. Box 38
115 East Jackson Blvd.
Jonesborough, TN 37659
Phone: (423) 753-5020
Fax: (423) 753-4803
P.O. Box 730
100 N. Main Ave.
Erwin, TN 37650
Phone: (423) 743-1113
Fax: (423) 743-1120
Mountain City Criminal Office
301 West Main Street
Mountain City, TN 37683
Phone: (423) 727-3959
Fax: (423) 727-3965
Elizabethton Criminal Office
1500 W. Elk Ave. Ste. 208
Elizabethton, TN 37643
Phone: (423) 547-5897
Fax: (423) 547-5896
Elizabethton Child Support
1500 W. Elk Ave. Ste. 206
Elizabethton, TN 37643
Phone: (423) 547-5871
Fax: (423) 547-0012
Mountain City Child Support
301 West Main Street
Mountain City, TN 37687
Phone: (423) 727-3961
Fax: (423) 727-3965