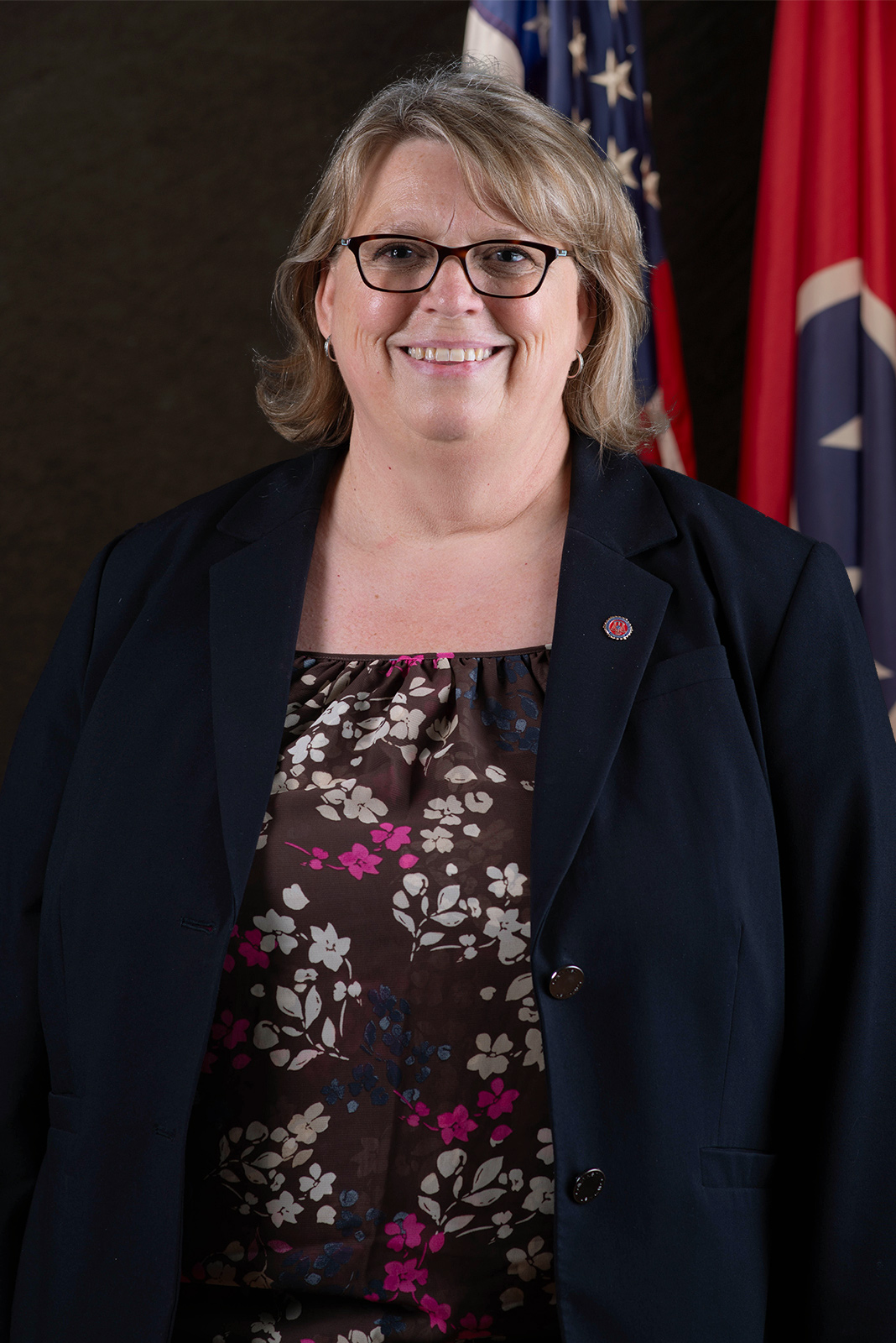 Carson-Newman University, 1989; University of Tennessee College of Law, 1993
Cleveland State Community College, A.S., 1988; University of Tennessee Chattanooga, B.A., 1990; University of Tennessee College of Law, J.D., 1993
Appointed July 17, 2023 by Gov. Bill Lee
Gen. Stephen Crump returned to his hometown and began as an Assistant District Attorney in 1997. He quickly found that he loved the unique ability to help people that being a prosecutor provided. Every day brings new challenges and new opportunities to serve. Gen. Crump serves Tennessee's District Attorneys as the chairman of the Legislative Committee and helps form policy for the Conference and the state of Tennessee.
Rotary; First Baptist Church, Cleveland, Tenn.
General Tayloe is a career prosecutor. She grew up in Cleveland and a year after graduating from law school, Gen. Tayloe began the privilege of serving the citizens of the 10th Judicial District as an assistant district attorney under retired General Jerry Estes.
As District Attorney General, she brings 25 years of prosecutorial experience to the office. "The most important thing I have learned in 25 years is that a prosecutor's focus must be to serve justice in each individual case and never to serve the system itself."
Christway Church
National District Attorneys Association
National Association of Drug Court Professionals
Number and types of courts in your district:
Five Criminal Courts, five General Sessions Courts, five Circuit Courts, five Chancery Courts, five Juvenile Courts
Notable things about your district:
The 10th Judicial District is the proud home of the Cherokee National Forest, The Ocoee River Olympic Kayaking and Whitewater Venue, and America's oldest active clothier, Hardwick Clothes.
Lee University, Tennessee Wesleyan University and Cleveland State Community College are found here.
Sea Ray, MasterCraft and Yamaha Jet Boats as well as many other boats begin their lives on the Tennessee River in Vonore, Tenn., and the world's best smoked bacon and country hams can be bought at Benton's Smoky Mountain Country Hams.
When it comes to safety and prevention, Tennessee District Attorneys know the importance of being tough on crime. Learn more about what your DA does.
P.O. Box 1351
3855 N. Ocoee St., 3rd Floor
Cleveland, TN 37364
Phone: (423) 472-2179
Fax: (423) 479-4434
P.O. Box 647
130 Washington Ave. N.E., Suite 1
Athens, TN 37371
Phone: (423) 744-2830
Fax: (423) 744-2842
Madisonville Criminal Office
310 Tellico Street, Suite 2
Madisonville, TN 37354
Phone: (423) 442-7404
Fax: (423) 442-7422