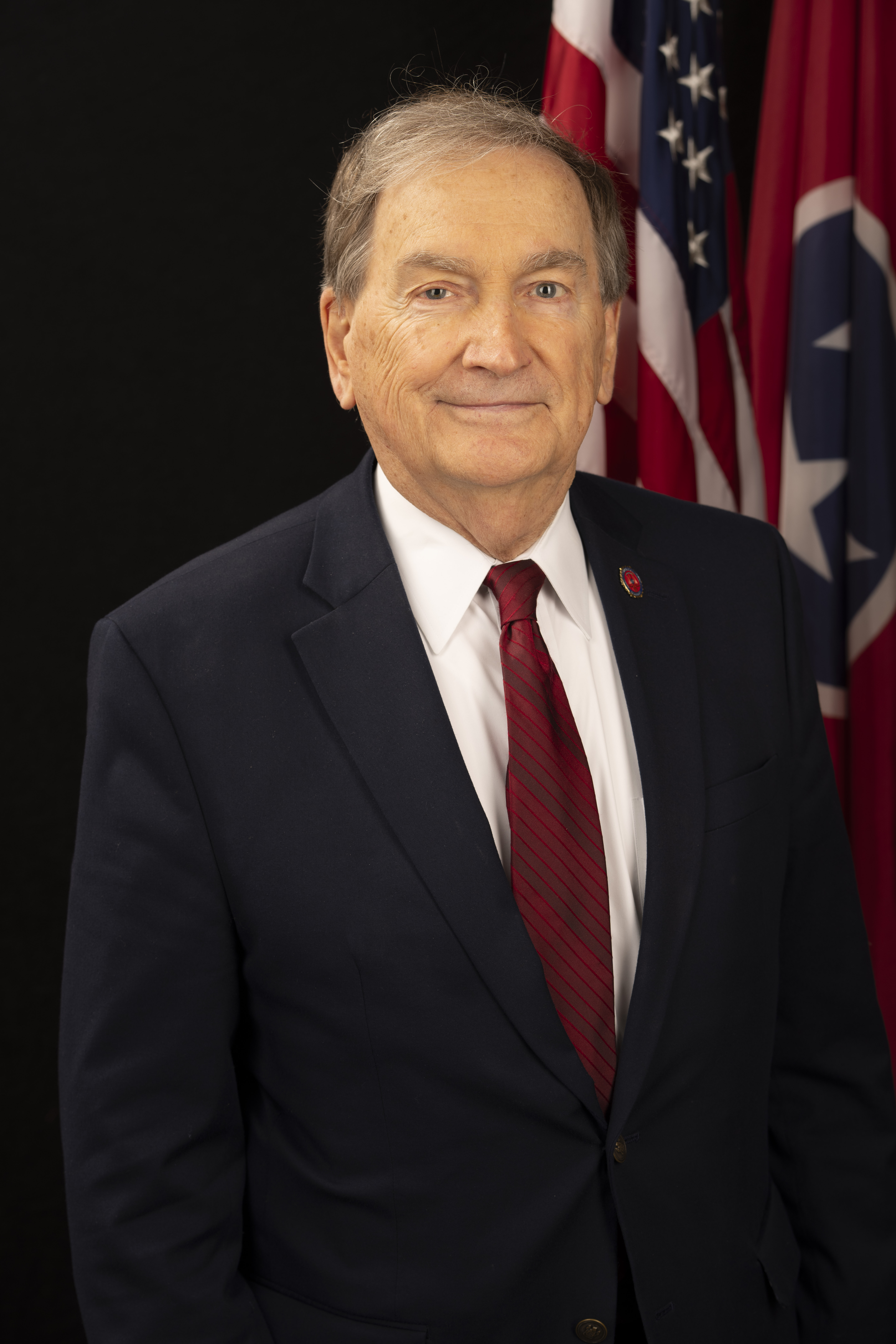 Ripley High School, Louisiana State University, Memphis State University
1980 – Appointed by Gov. Lamar Alexander as the 18th District Attorney General; Reelected six times: '82, '90, '98, '06, '14, '22.
Gen. Ray Whitley is a Vietnam war veteran who served in the United States Army as a captain. Upon returning to the United States, he was given the opportunity to prosecute federal crimes with the United States Attorney's Office in Nashville, Tenn. In 1978, Gen. Whitley moved to Sumner County to pursue an open Assistant District Attorney position with the 18th Judicial District. Two years later, he was appointed by Gov. Lamar Alexander to serve as District Attorney General. He has held this position for over 40 years.
First United Methodist Church, Hendersonville, Tenn.; Member and former President, Gallatin Lions Club
Number and types of courts in your district:
Sumner County has two General Sessions Courts, one Juvenile Court, one Circuit Court, one Chancery Court and one Criminal Court. There is also a highly successful Drug Court, a DUI Court, a Mental Health Court and a Veterans Court.
Notable things about your district:
Ashley's Place is a Child Advocacy Center located here, and it has helped thousands of children who have been victimized by crime. One of the premier community colleges in the state of Tennessee is Volunteer State Community College, located in Gallatin. Welch College and Union University are four-year colleges located in Sumner County.
Sumner County is unique in that it is very cosmopolitan in the southern and western portions of the county and very rural in the northern and eastern portions.
When it comes to safety and prevention, Tennessee District Attorneys know the importance of being tough on crime. Learn more about what your DA does.
113 West Main St., 3rd Floor
Gallatin, TN 37066
Phone: (615) 451-5810
Fax: (615) 451-5836
109 West Main St.
Gallatin, TN 37066
Phone: (615) 451-5829
Fax: (615) 451-6386