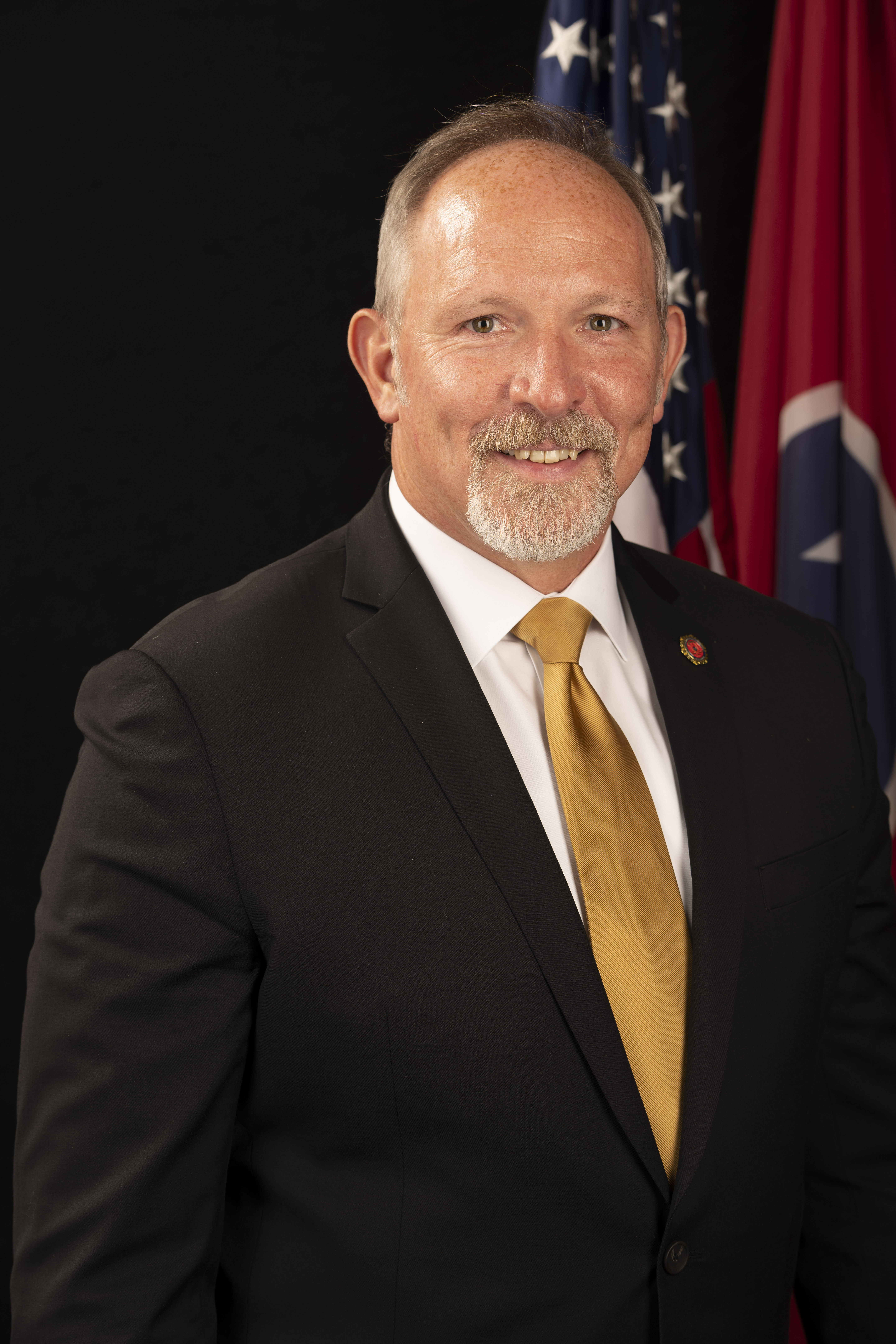 Appointed by Gov. Bill Lee on November 8, 2021; Elected to serve a full term in August 2022.
Number and types of courts in your district:
The 19th Judicial District includes three Circuit Court divisions, three General Sessions Courts and Juvenile Court in Montgomery County. Robertson County includes three Circuit Courts divisions, one General Sessions Court and Juvenile Court.
The district also includes the largest Child Support Unit under a Tennessee District Attorney, collecting over $2 million in child support monthly and managing the fifth-largest caseload in the state.
Notable things about your district:
The 19th district includes Austin Peay State University and a portion of the Ft. Campbell Army base in Montgomery County. 
Montgomery County has a Child Advocacy Center to assist with the forensic interviews of child sexual abuse victims. The Morris-Gregory Robertson County Child Advocacy Center in Springfield conducts forensic interviews and provides counseling for children who experience sexual or severe physical abuse.
The 19th Judicial District obtained Orson IV, a facility dog for victims of crime, in 2013 to assist victims and witnesses during stressful stages of legal proceedings, such as child forensic interviews and trials. Orson IV works with the Child Advocacy Centers of Montgomery and Robertson counties and in partnership with the Courthouse Dog's Foundation and the Canine Companions for Independence. Orson IV is handled by Assistant District Attorney Kimberly Lund.
Both Montgomery and Robertson counties have established an On Wings of Love program to remember homicide victims during the Christmas season. Montgomery County also has a Children's Memorial Garden dedicated to child homicide victims.
When it comes to safety and prevention, Tennessee District Attorneys know the importance of being tough on crime. Learn more about what your DA does.
Clarksville Criminal Office
200 Commerce Street, Suite A Clarksville, TN 37040
Phone: (931) 648-5574
Fax: (931) 648-5543
Springfield Criminal Office
502 South Main St.
Springfield, TN 37172
Phone: (615) 382-2422
Fax: (615) 382-2425
Clarksville Child Support
200 Commerce Street, Suite C
Clarksville, TN 37040
Phone: (931) 572-1663
Fax: (931) 648-5539
Springfield Child Support
402 Central Avenue, E.
Springfield, TN 37172
Phone: (615) 382-2433
Fax: (615) 382-3142