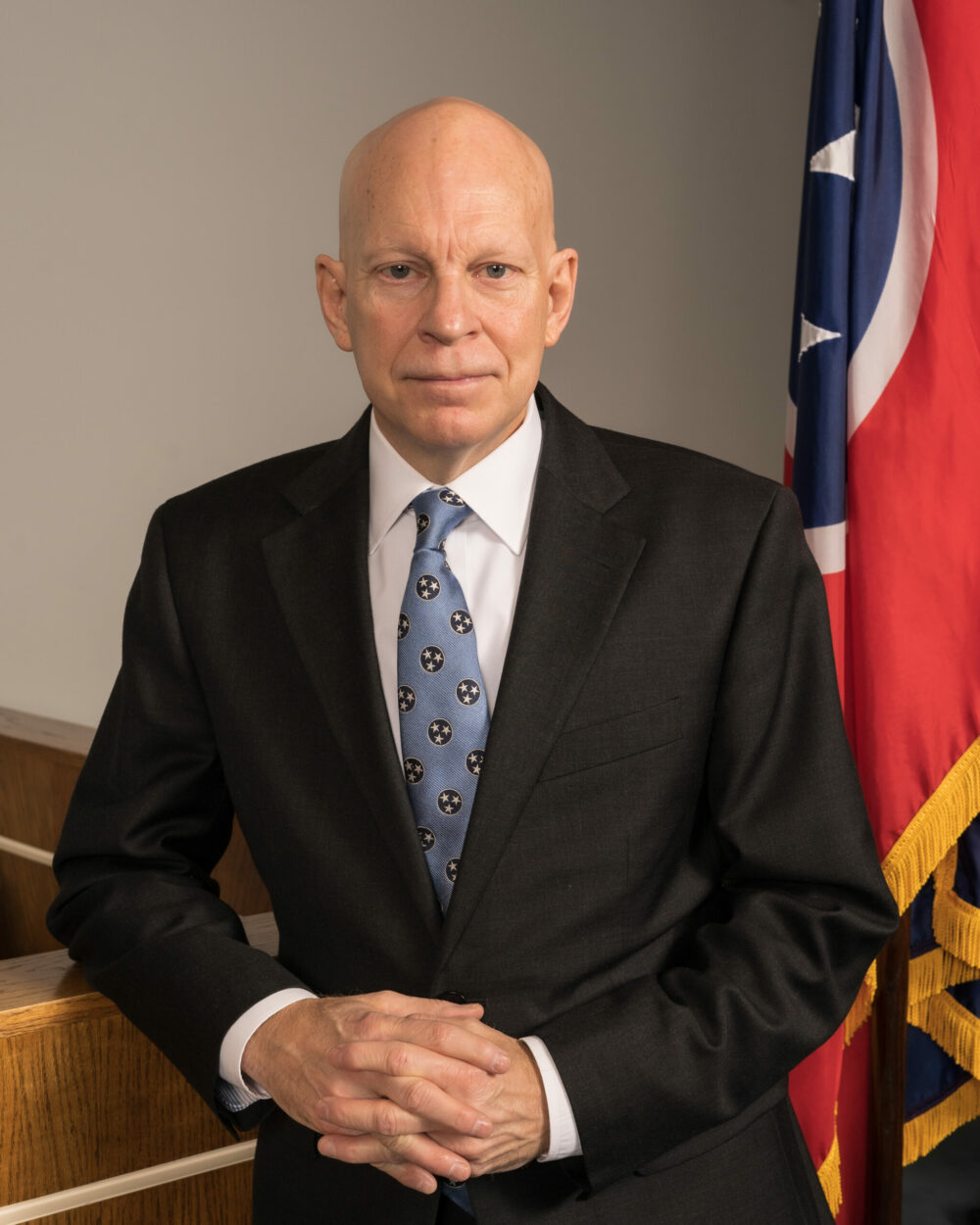 East Tennessee State University, 1979; Memphis State University Cecil C. Humphreys School of Law, 1983
Appointed July 1, 2011, by Gov. Bill Haslam as District Attorney General for the 2nd Judicial District; Elected to serve the remainder of the on-going term in August 2012. Re-elected in 2014 and 2022.
Gen. Barry P. Staubus first joined the 2nd Judicial District in 1994 as an Assistant District Attorney and served in this capacity through June 2011. When asked why he wanted to become the District Attorney General for his hometown of Sullivan County, Gen. Staubus explained that for him it is all about helping victims and our most vulnerable neighbors: "The satisfaction I receive as a prosecutor is from helping victims. I particularly feel a calling to help children who have been sexually and physically abused. They are some of our most vulnerable victims in the community."
Blountville Ruritan, St. Anne's Catholic Church
Number and types of courts in your district:
Two Criminal Court Divisions, four General Sessions Court Divisions (including one dedicated to domestic violence cases), three Juvenile Courts, one Child Support Division
Notable things about your district:
Blountville is the unincorporated county seat of Sullivan County. Even though the 2nd Judicial District is a single-county district, there are multiple court locations. Criminal Court is held in Blountville. Child Support Court is held in Blountville and Kingsport. General Sessions and Juvenile courts are held in both Kingsport and Bristol.
Gen. Staubus applied for and obtained a grant in 2016 to create a Family Justice Center in Sullivan County. The Branch House Family Justice Center held its grand opening on May 18, 2018. Sullivan County was also the first county in Tennessee to have a Children's Advocacy Center. The center first opened in 1991.
When it comes to safety and prevention, Tennessee District Attorneys know the importance of being tough on crime. Learn more about what your DA does.
Blountville Criminal Office
P.O. Box 526
140 Blountville Bypass
Blountville, TN 37617
Phone: (423) 279-3278
Fax: (423) 279-3290
P.O. Box 526
801 Anderson St.
Bristol, TN 37620
Phone: (423) 989-6650
Fax: (423) 989-6652
Kingsport Criminal Office
P.O. Box 526
200 Shelby St.
Kingsport, TN 37660
Phone: (423) 224-2030
Fax: (423) 224-2032
Blountville Child Support
P.O. Box 529
149-A Blountville Bypass
Blountville, TN 37617
Phone: (423) 279-3295
Fax: (423) 279-3298