Honorable Brent A. Cooper
Serving Giles, Lawrence, Maury and Wayne counties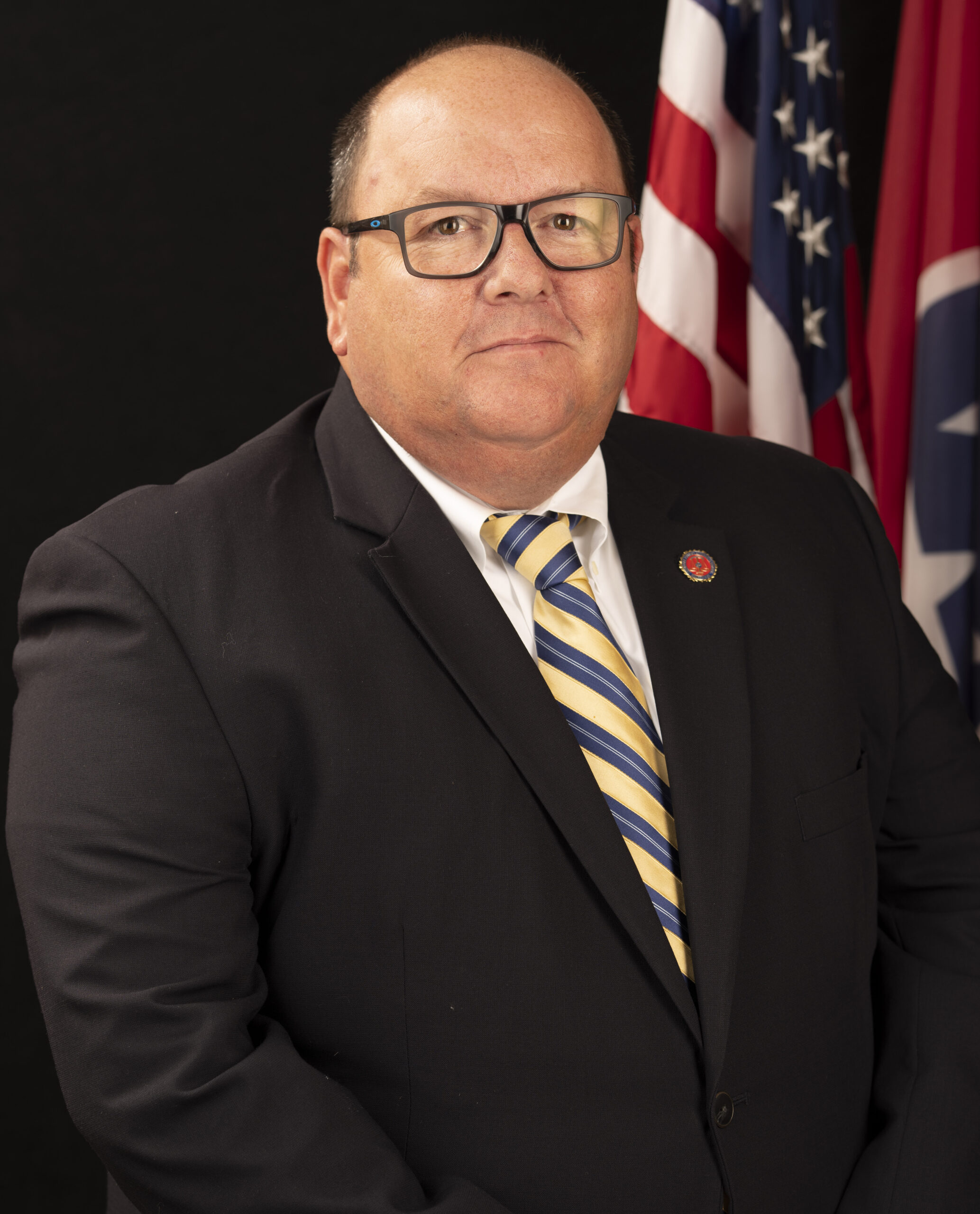 1992, Middle Tennessee State University, B.S.; 2000, Nashville School of Law, J.D.
Elected in 2014. Re-elected in 2022.
Gen. Brent Cooper began his career in law enforcement in 1992 as a Probation Officer with the Tennessee Department of Corrections. He worked in both Knox County and later Rutherford County. From there, Gen. Cooper went on to work for the Davidson County Community Corrections Program as a case officer and TOMIS coordinator.
Gen. Cooper's first experience with the prosecution side of law enforcement was as an intern with the Davidson County District Attorney's Office. Later that same year, in October of 2000, he joined the 22nd District as an Assistant District Attorney. As an ADA, his primary responsibility was to prosecute felony drug crimes. However, his experience also included dozens of jury trials for other serious offenses including rape, robbery and first degree murder. Fourteen years later, on August 7th, Gen. Cooper was elected to serve as the District Attorney General for the 22nd Judicial District.
Gen. Cooper currently resides in Summertown, TN with his wife and two daughters. He also has a step daughter who is currently attending Nashville School of Law.
When it comes to safety and prevention, Tennessee District Attorneys know the importance of being tough on crime. Learn more about what your DA does.
Lawrenceburg Criminal Office
P.O. Box 459
32 Public Square
Lawrenceburg, TN 38464
Phone: (931) 766-1453
Fax: (931) 766-1454
P.O. Box 1619
8 Public Square
Columbia, TN 38401
Phone: (931) 380-2536
Fax: (931) 380-2594
P.O. Box 304
102 South Second St.
Pulaski, TN 38478
Phone: (931) 424-4030
Fax: (931) 424-4037
Waynesboro Criminal Office
P.O. Box 1119
530 Highway 64 East
Suite 2
Waynesboro, TN 38485
Phone: (931) 722-7779
Fax: (931) 722-7575
P.O. Box 279
240 West Gaines St.
Lawrenceburg, TN 38464
Phone: (931) 766-1516
Fax: (931) 766-0737
34 Public Square
Columbia, TN 38401
Phone: (931) 380-2538
Fax: (931) 380-3366
Lawrenceburg Child Support
34 Public Square
Lawrenceburg, TN 38464
Phone: (931) 766-1458
Fax: (931) 766-1443