Serving Benton, Carroll, Decatur, Hardin and Henry counties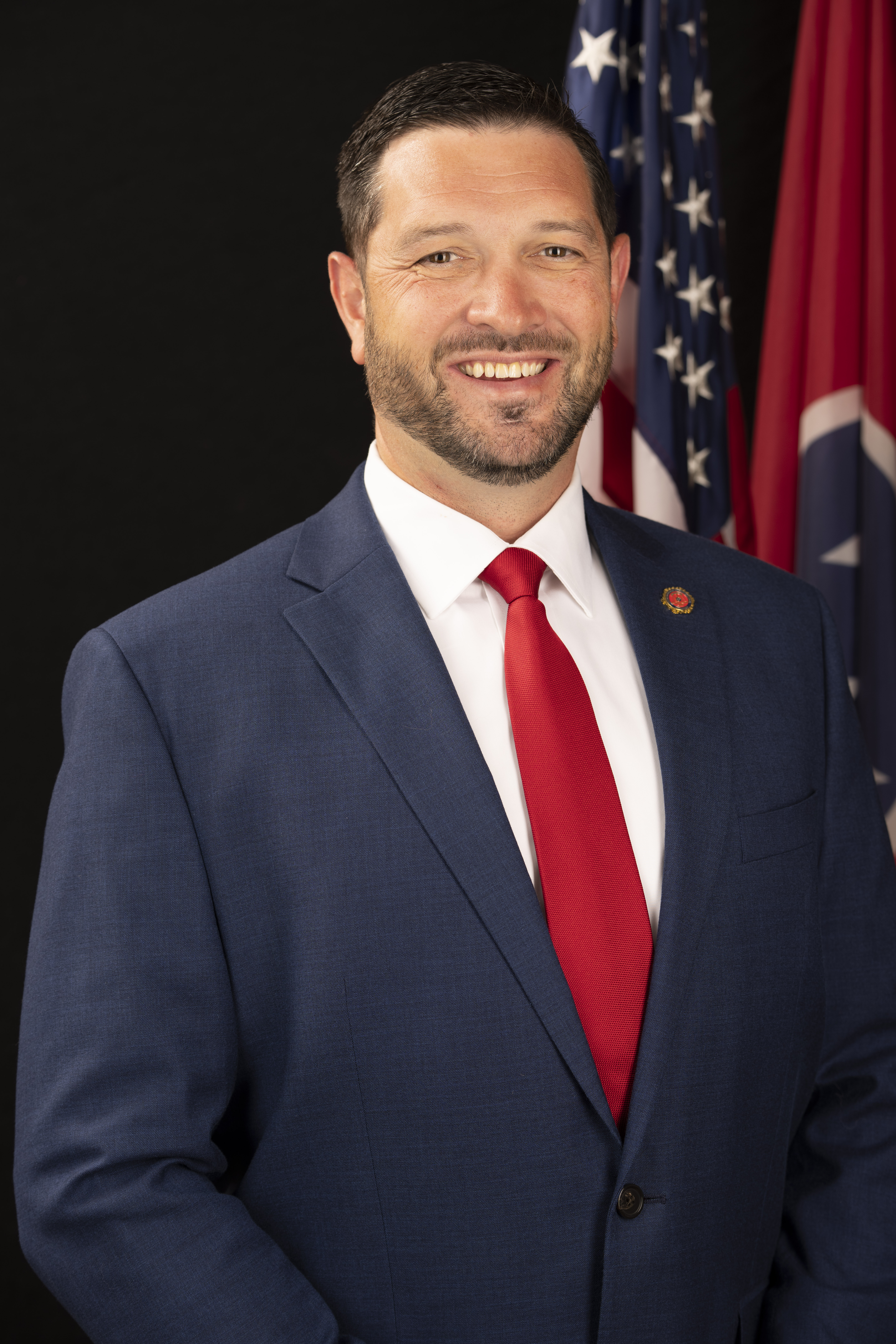 University of Tennessee-Chattanooga, BS, 2004; Nashville School of Law, 2008
District Attorney General Neil Thompson is a lifelong Tennessean who grew up in Henry County where he learned about conservative values, morals and principals. While pursuing his law degree, Gen. Thompson worked for the Board of Probation & Parole as a probation officer and supervised interstate and intrastate transfers of probationers in Tennessee. While in law school, Gen. Thompson also assisted the 21st Judicial District Attorney General prosecuting cases before he ultimately returned to Henry County, Tennessee to begin his private practice. Throughout his career, Gen. Thompson focused heavily on criminal justice and argued on behalf of his clients in courts throughout the 24th Judicial District, the Tennessee Court of Criminal of Appeals, the Tennessee Court of Appeals, and the Tennessee Supreme Court.  Gen. Thompson enjoys coaching his children and spending time with his family hunting, fishing, and dirt track racing.
Eva Road Church of Christ
Number and types of courts in your district:
5 general sessions courts, 5 juvenile courts, 5 circuit courts, 5 chancery courts, 1 safe baby court
Number and types of courts in your district:
5 Circuit Courts, 5 Chancery Courts, 5 General Sessions Courts, and 5 Juvenile Courts.
Programs unique to your district:
Gen. Thompson is excited about his office's plans to implement programs that will be new to the district and will involve a collaborative effort from many agencies and courts throughout the 24th Judicial District.
Notable things about your district:
The 24th Judicial District is made up of five counties and stretches from the Kentucky state line to the Alabama and Mississippi state lines. It is known for many things, including musical artists. It is the home of Dixie Carter, Hank Williams, Jr. and Darryl Worley to name a few. Its high school teams have won many state championships in recent years throughout the various sports participated in throughout the district. With four of the five counties bordering the Tennessee River, including Kentucky and Pickwick Lakes, most residents enjoy their time on the water either fishing or just enjoying the beauty of the area.
When it comes to safety and prevention, Tennessee District Attorneys know the importance of being tough on crime. Learn more about what your DA does.
Huntingdon Criminal Office
P.O. Box 627
100 Court Square
Huntingdon, TN 38344
Phone: (731) 986-5031
Fax: (731) 986-5208
P.O. Box 503
106 West Lake St.
Camden, TN 38320
Phone: (731) 584-2427
Fax: (731) 584-5578
Decaturville Criminal Office
P.O. Box 357
6 West North Street
Decaturville, TN 38329
Phone: (731) 852-2539
Fax: (731) 852-2547
P.O. Box 1155
213 W. Washington, Suite 104
Paris, TN 38242
Phone: (731) 642-6307
Fax: (731) 644-3528
P.O. Box 484
465 Main St.
Savannah, TN 38372
Phone: (731) 925-7570
Fax: (731) 986-7570
P.O. Box 99
100 Court Square, 2nd Floor
Huntingdon, TN 38344
Phone: (731) 986-2233
Fax: (731) 986-5343
P.O. Box 281
101 West Blythe St.
Paris, TN 38242
Phone: (731) 644-9191
Fax: (731) 641-2396
P.O. Box 1715
354 Main St.
Savannah, TN 38372
Phone: (731) 925-1087
Fax: (731) 925-6921