District 25
Honorable Mark E. Davidson
Serving Fayette, Hardeman, Lauderdale, McNairy and Tipton counties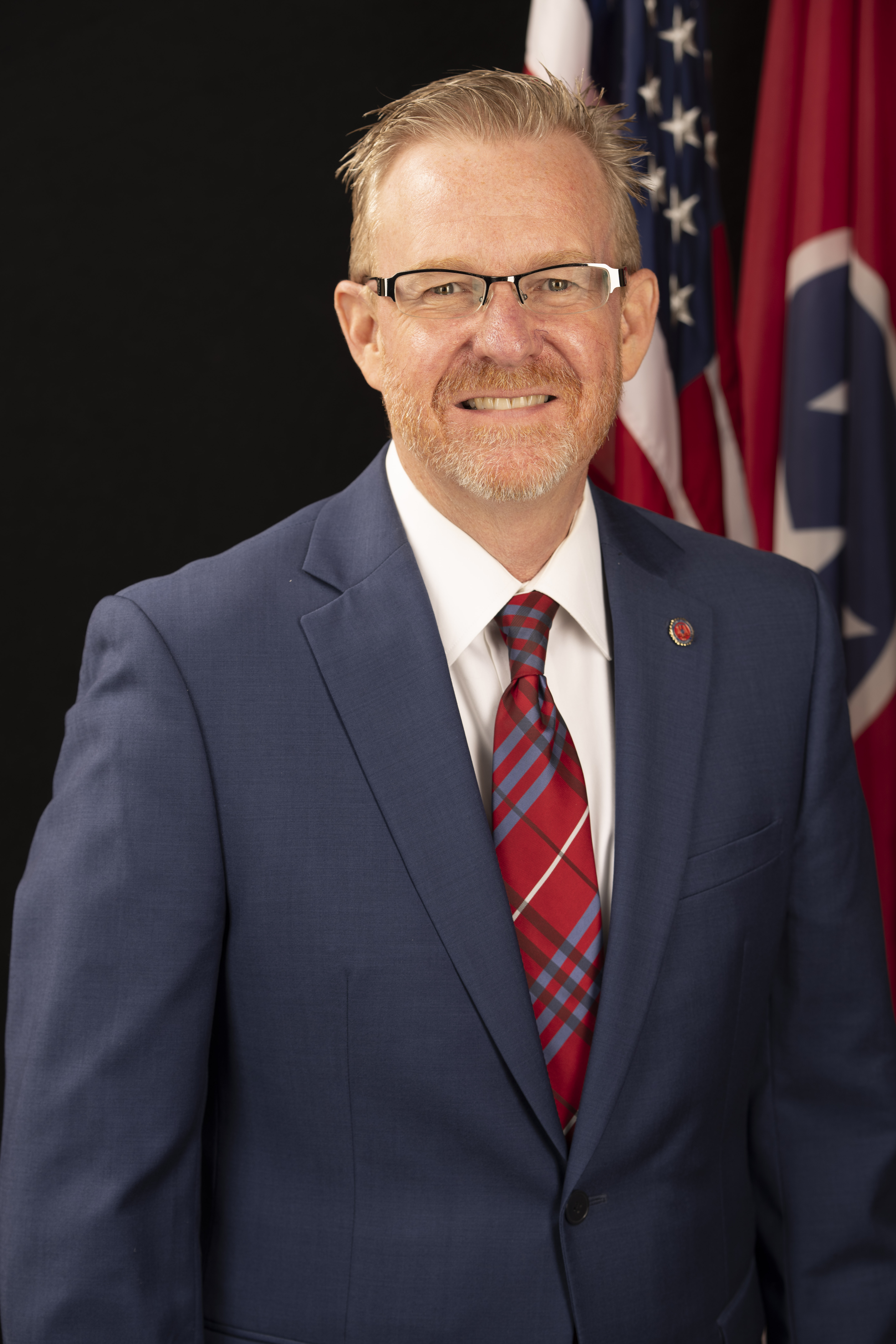 Ole Miss, BBA; University of Memphis, J.D.
Appointed District Attorney September 2017; elected to serve the remainder of the on-going term in August 2018. Re-elected in 2022.
Gen. Mark Davidson started his career as a prosecutor straight out of law school in 1994 when District Attorney Betsy Rice hired him as an Assistant District Attorney in the 25th Judicial District. He began prosecuting cases in Tipton County, and within a year, Gen. Rice made him the lead and only prosecutor in Lauderdale County. Gen. Davidson remembers this as his time in the "deep end of the pool, trying all sorts of cases from DUI to murder. I swam more than I sank and got a lot of experience very quickly." Gen. Davidson litigated cases against well-known and experienced defense lawyers in West Tennessee and had the good fortune to litigate criminal cases against a determined young defense lawyer and future district attorney and US attorney Mike Dunavant. "We quickly became close friends," he recounts.
Gen. Davidson later went to work for the Tennessee Attorney General's Office handling criminal cases on appeal and eventually death penalty cases. He was able to return to the District Attorney's Office in 2011 as Gen. Dunavant's Deputy District Attorney before being appointed District Attorney General in September of 2017. He was then elected District Attorney in August of 2018. "I look forward to many more years of protecting victims, prosecuting criminals, promoting public safety and serving our citizens, which I've been doing for over 25 years."
Tennessee Bar Foundation; Howell Edmunds Jackson American Inn of Court; Tennessee Bar Association Board of Governors; Adjunct Professor of Criminal Justice, UT Martin–Somerville Center
Number and types of courts in your district:
There are five counties in the district, with General Sessions Court, Circuit Court, Juvenile Court and Drug Courts in each county.
Notable things about your district:
The 25th Judicial District is a five-county rural district in West Tennessee just outside of Memphis and Shelby County. It is the home of legendary sheriff Buford "Walking Tall" Pusser of McNairy County, musician Isaac Hayes from Tipton County, author Alex Haley of Lauderdale County, and the National Champion Field Trials in Fayette/Hardeman counties. It is also the home of historic Fort Pillow State Park, four prisons and the only DCS youth development center in West Tennessee.
When it comes to safety and prevention, Tennessee District Attorneys know the importance of being tough on crime. Learn more about what your DA does.
Ripley Criminal Office
121 North Main St.
Ripley, TN 38063
Phone: (731) 635-5163
Fax: (731) 221-3086
505 South Main St., Suite A
Bolivar, TN 38008
Phone: (731) 658-4151
Fax: (731) 658-3805
290 Industrial Rd. N.,
Covington, TN 38019
Phone: (901) 475-2523
Fax: (901) 475-2539
300 Industrial Drive
Selmer, TN 38375
Phone: (731) 645-1030
Fax: (731) 645-1035
---
Somerville Criminal Office
16814 Highway 64
Somerville, TN 38068
Phone: (901) 465-7351
Fax: (901) 465-7355
101 Mueller Brass Road
Covington, TN 38019
Phone: (901) 475-2535
Fax: (901) 475-2614
112 Union St.
Bolivar, TN 38008
Phone: (731) 659-3215
Fax: (731) 659-3737
---