Honorable Frederick Hardy Agee
Serving Crockett, Gibson and Haywood counties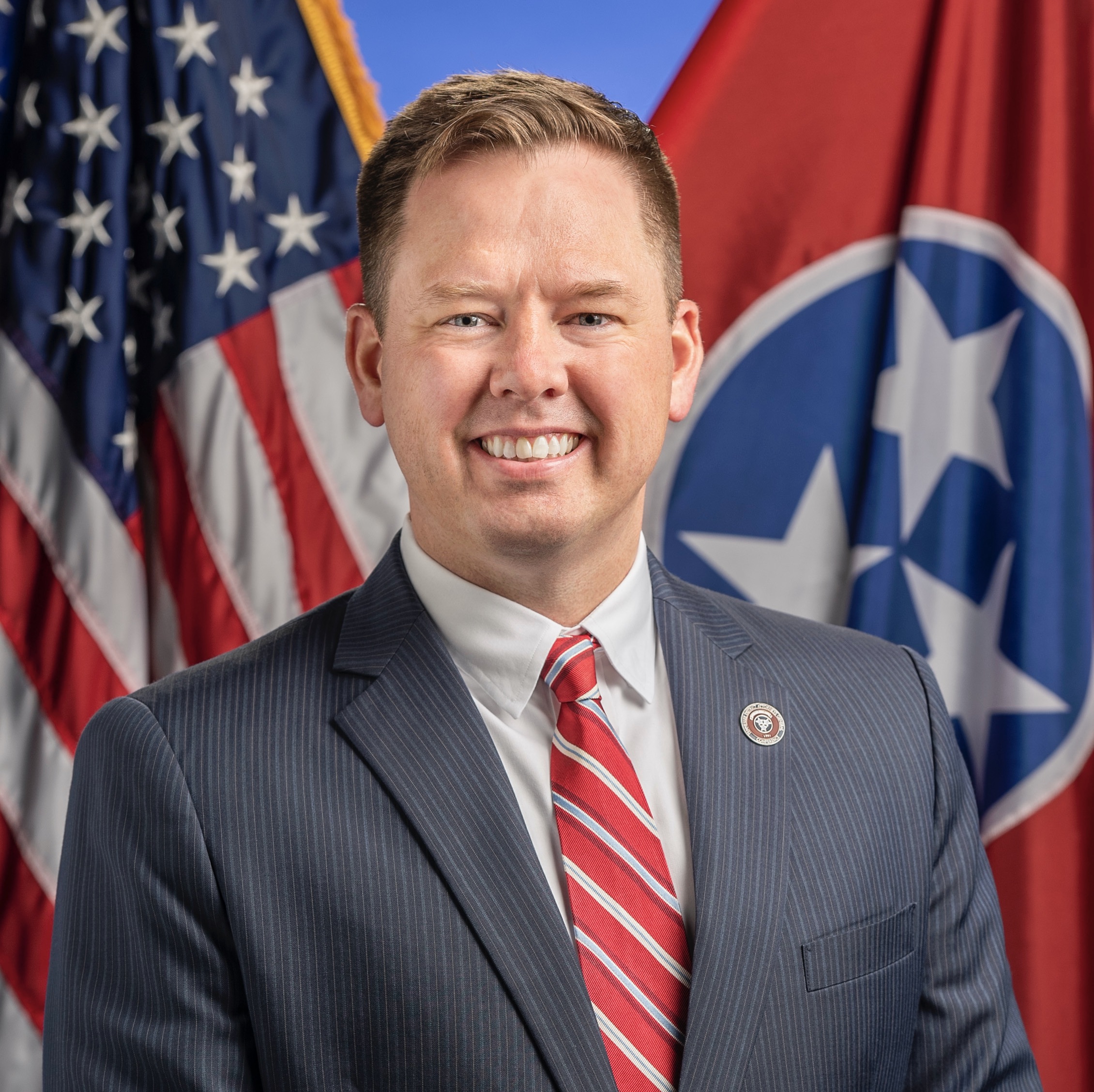 Nashville School of Law; University of Tennessee–Knoxville
Appointed by Gov. Bill Lee on Oct. 12, 2020
District Attorney Gen. Frederick Agee was born and raised in rural West Tennessee. Gen. Agee is married to Svetlana and they have a daughter, Nikolina. Gen. Agee currently holds the rank of major in the U.S. Army Reserve and has completed four overseas military tours. His office is focused on prosecuting violent crimes, helping people who suffer from drug and alcohol addiction, and reducing recidivism within the criminal justice system. Gen. Agee is also a strong proponent for the Second Amendment. Prior to becoming the District Attorney, Gen. Agee was in private practice.
First United Methodist Church; Lions Club International; Tennessee Bar Association, Criminal Law Section; National Rifle Association Life Member
Number and types of courts in your district:
Four Circuit Courts, four Chancery Courts (child support), six General Sessions Courts, three Juvenile Courts
Notable things about your district:
The 28th Judicial District has a culturally rich history, with Tina Turner the Queen of Rock 'n' Roll from Haywood County, frontier hero Davy Crockett's last home in Gibson County, and one of the state's most visited tourist attractions, the Tennessee Safari Park in Crockett County.
When it comes to safety and prevention, Tennessee District Attorneys know the importance of being tough on crime. Learn more about what your DA does.
P.O. Box 145
113-B West Eaton St.
Trenton, TN 38382
Phone: (731) 855-7813
Fax: (731) 855-7815
Brownsville Criminal Office
100 South Dupree Avenue
Brownsville, TN 38012
Phone: (731) 855-7813
100 South Court Square
Trenton, TN 38382
Phone: (731) 855-4200
Fax: (731) 855-4277
Brownsville Child Support
132 South Washington Avenue
Brownsville, TN 38012
Phone: (731) 779-2020
Fax: (731) 779-2021