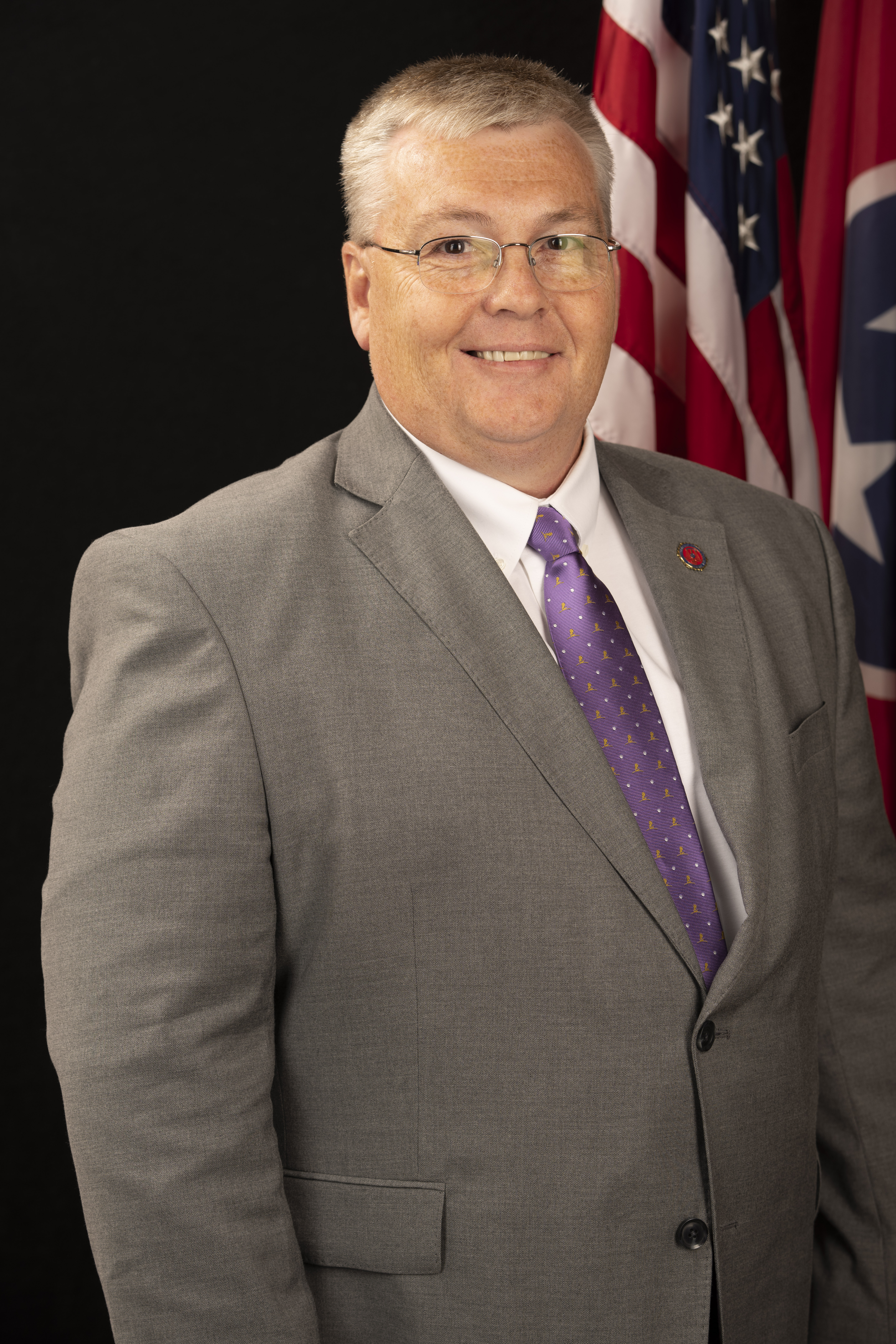 Bachelor of Science, Murray State University, 1992 ; Doctorate of Jurisprudence, Nashville School of Law, 1999.
Elected Lake County General Sessions and Juvenile Judge in 2002; Reelected in 2006 and 2014.
Appointed District Attorney General  by Gov. Bill Haslam in  January 2018. Elected to serve the remainder of the on-going term later that same year. Re-elected in 2022.
Upon completion of law school, General Danny Goodman, Jr. went to work for Stevens Law Firm and was later appointed Assistant District Attorney General in 2000 in the criminal division. He was elected General Sessions and Juvenile Judge for Lake County in 2002 where he served for 15 years before being appointed and later elected as the District Attorney General for the 29th Judicial District. When asked why he became a prosecutor, General Goodman explained, " I have always wanted to be in a position where I can help others and improve the community that I love. There is no better way to accomplish that goal than making the community safer for our citizens through prosecution of criminal offenses."
Cottonwood Baptist Church; Tennessee Bar Foundation Fellow
Number and types of courts in your district:
Two Juvenile Courts, Two Criminal Courts, Four General Sessions Courts.
Notable things about your district:
The population of the 29th District is 44,560 and it is the home of Reelfoot Lake which was created by earthquakes in 1811-1812. Reelfoot Lake is noted for its bald cypress trees and its nesting pairs of bald eagles. Both Dyer and Lake County are bordered on the west by the Mississippi River. The District is also home of Dyersburg State Community College.
When it comes to safety and prevention, Tennessee District Attorneys know the importance of being tough on crime. Learn more about what your DA does.
P.O. Drawer E
115 East Market St.
Dyersburg, TN 38025
Phone: (731) 286-8329
Fax: (731) 286-8362