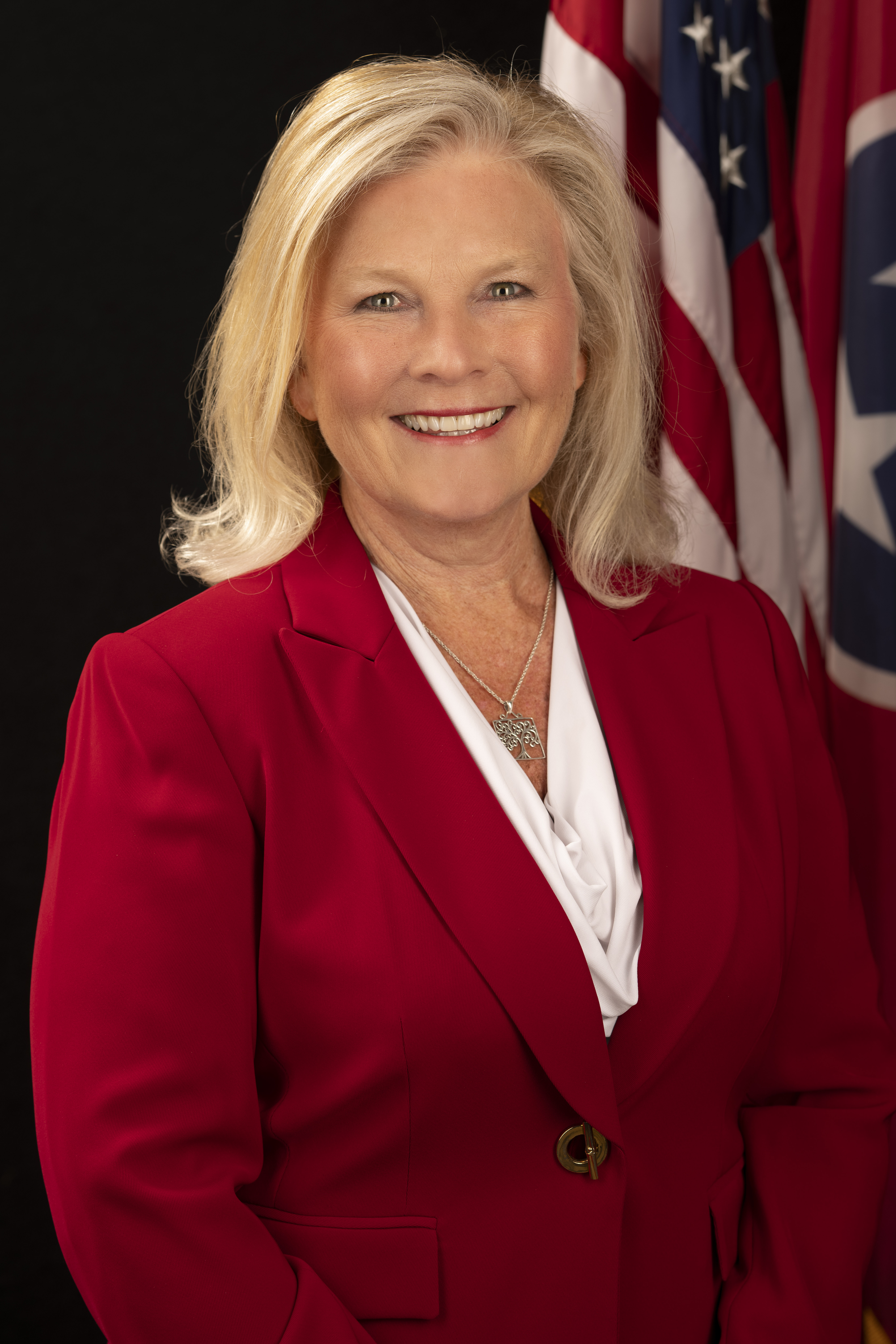 West Georgia College, Bachelor of Science Degree in Criminal Justice, 1987; University of Tennessee College of Law, Doctor of Jurisprudence Degree, 1990
Elected in 2014. Re-elected in 2022.
Gen. Charme P. Allen is a veteran prosecutor with nearly 30 years of experience and is honored to be the first woman elected to serve as the Knox County District Attorney General.
Following in the footsteps of her law enforcement family, she pursued her passion of seeking justice and helping victims of crimes. Her model for prosecution not only involves enforcing the law and seeking punishment for crime, but also requires a dedication to the prevention of crime at its source. She believes that prosecutors have great power, and with that great power comes even greater responsibility. Gen. Allen is honored to serve the citizens of Knox County.
All4Knox, Justice Sector Lead
Drug Related Death Task Force, Member
Emerald Youth Foundation's Image a City Council, Member
Family Justice Center, Executive Committee
Fight Crime: Invest in Kids, Member
Knox County Mayor's Criminal Justice Committee, Member
Knoxville Bar Association, Member, Board of Governors (2018)
Knoxville Bar Foundation, Fellow
Metro Drug Coalition, Immediate Past President of the Board
National District Attorneys Association, Member
Pellissippi State Community College Criminal Justice Advisory Committee, Member
Tennessee Bar Association, Member
Awards, Honors, Recognitions:
Cityview Top Attorney Award (Awarded Multiple Years)
2016 The Salvation Army Cup of Hope Award
2017 Leadership Knoxville
2017 Junior League Women's Empowerment Award
2017 Zeta Phi Beta Sorority, Inc., Nu Zeta Chapter Woman to Woman Award
2017 YWCA Tribute to Women Finalist
2018 Girls Inc. of Knoxville "Bold" Elite Award
2019 Patriotic Award (Employer Support of the Guard and Reserve – ESGR)
Number and types of courts in your district:
One Juvenile Court, five General Sessions Courts (Misdemeanor Court, DUI Court, Felony Court, Cited/Bonded Arraignment Court, Civil Court), three Criminal Court Divisions
Notable things about your district:
Knoxville is home to the University of Tennessee's flagship campus, whose sports teams, the Tennessee Volunteers, draw spirited fans. Knoxville is also home to the headquarters of the Tennessee Valley Authority, the Tennessee Supreme Court's courthouse for East Tennessee, and the corporate headquarters of several national and regional companies. As the largest city in East Tennessee, Knoxville has positioned itself in recent years as a repository of Appalachian culture and is one of the gateways to the Great Smoky Mountains National Park.
When it comes to safety and prevention, Tennessee District Attorneys know the importance of being tough on crime. Learn more about what your DA does.
P.O. Box 1468
400 Main Street, Ste. 168
Knoxville, TN 37901-1468
Phone: (865) 215-2515
Fax: (865) 215-4253