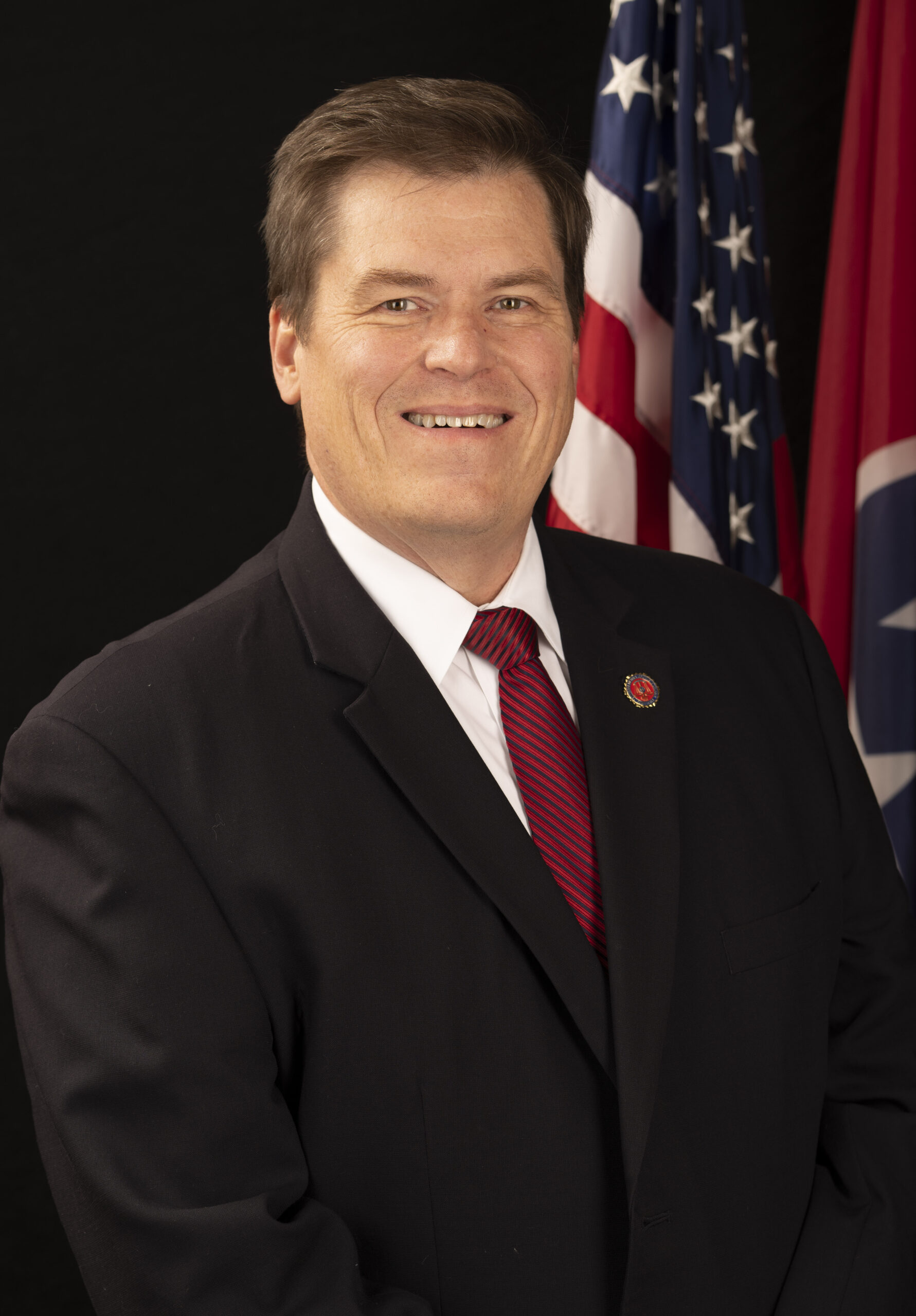 University of Tennessee, Knoxville, B.A.; University of Tennessee, Knoxville, MBA; University of Tennessee, Knoxville, J.D.
Elected Anderson County Attorney in 1998. Re-elected in 2002.
Elected District Attorney General, 7th Judicial District, in 2006. Re-elected in 2014 and 2022.
Gen. Dave Clark was born and reared in Anderson County. He practiced law in Nashville for four years before returning home to open a private practice firm in 1993. Gen. Clark served in the American, Tennessee and Anderson County Bar associations and is admitted to and has practiced before all the Tennessee State and Federal Courts as well as the U.S. Court of Appeals for the 6th Circuit and the U.S. Supreme Court. He has served as a Special Judge and held the elected position of Anderson County Attorney, having been elected in 1998 and again in 2002.
Gen. Clark was elected District Attorney General for the 7th District of Tennessee in 2006 and again in 2014. In 2019–20 he served as the president of the District Attorneys General Conference.
Aside from his profession, Gen. Clark has volunteered as a youth sports coach, and founded Allies for Substance Abuse Prevention (ASAP), the 7th Judicial District Crime Task Force (CTF), The Clinch Valley Children's Center (CAC) and the Anderson County Family Justice Center (FJC). He has served on the board of directors of several community service organizations. He enjoys marksmanship, woodworking and worrying about UT athletic teams.
Gen. Clark lives in Anderson County with his wife, Josephine. Their two children are young adults. Josephine is a Magistrate Judge, holding court in Clinton.
When it comes to safety and prevention, Tennessee District Attorneys know the importance of being tough on crime. Learn more about what your DA does.
First United Methodist Church, Oak Ridge
Number and types of courts in your district:
One Criminal Court, one Juvenile Court, three General Sessions Courts
Notable things about your district:
Anderson County is home to the first TVA project that saved the Tennessee Valley from persistent flooding and electrified the rural Valley. The remoteness of Anderson County along with the new and abundant electric energy supply resulted in the construction of a secret government facility later known as the City of Oak Ridge being built almost overnight into a facility with 70,000 residents.
Oak Ridgers discovered how to enrich uranium and constructed the first nuclear bomb used to end the war with Japan. Oak Ridge has since been the source of discovery of all of the radioisotopes known in the world, many of which are used for medical purposes daily. Oak Ridge invented touch screens that are part of every cellphone, as well as MRI and PET machines that are used to treat patients all over the world. Three of the world's five fastest computers are located here. Oak Ridge most recently has unraveled how COVID-19 works as a disease and how it may be defeated. Of interest to interstate diners, the founders of Wendy's, Kentucky Fried Chicken and Waffle House all got their start in Anderson County.
When it comes to safety and prevention, Tennessee District Attorneys know the importance of being tough on crime. Learn more about what your DA does.
101 South Main St., Suite 300
Clinton, TN 37716
Phone: (865) 457-5640
Fax: (865) 457-9352