Honorable Jared R. Effler
Serving Campbell, Claiborne, Fentress, Scott and Union counties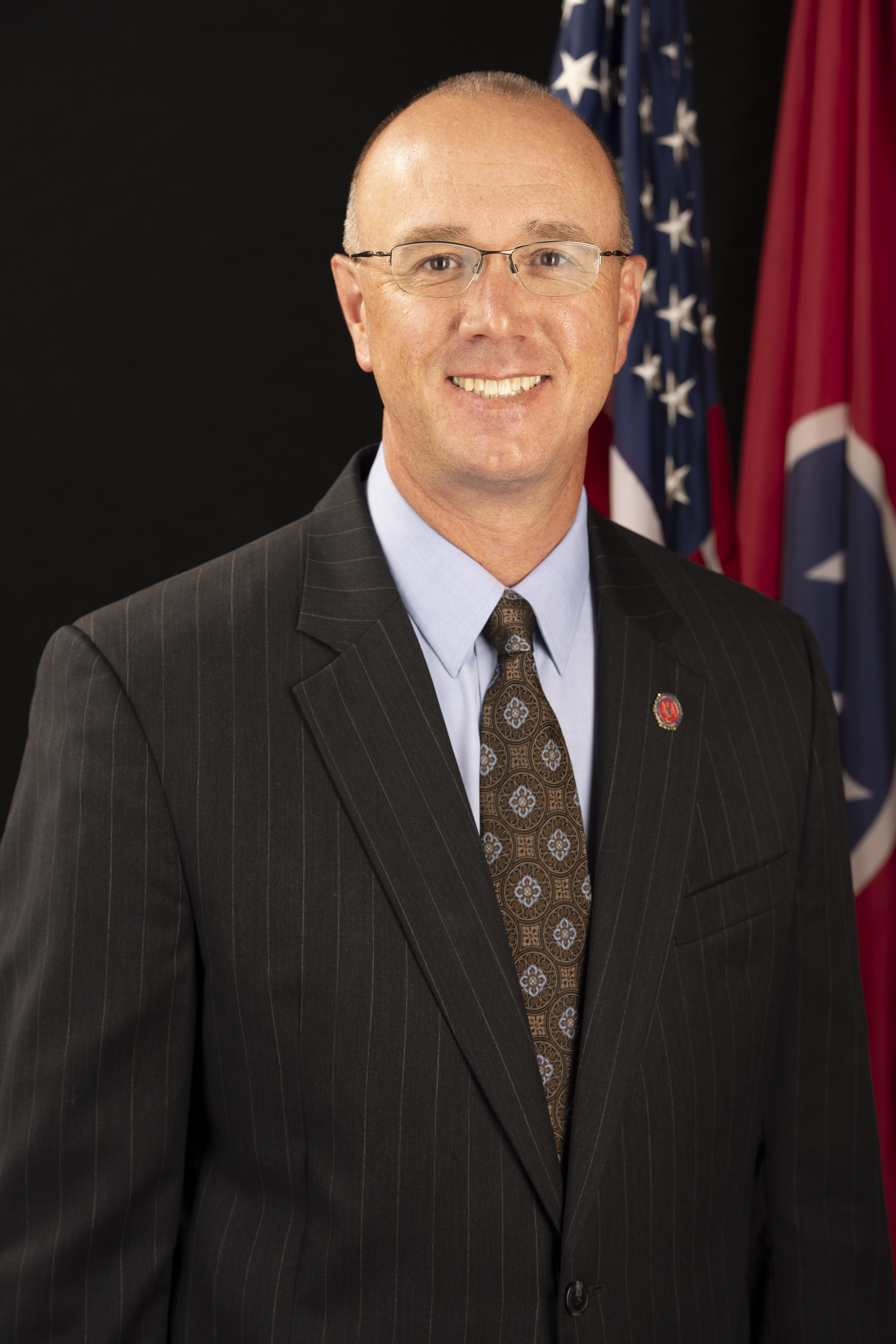 Lincoln Memorial University, 1995, Bachelor of Science in Wildlife and Fisheries Management; University of Memphis, Cecil C. Humphreys School of Law, 1999, J.D.
Elected in 2014. Re-elected in 2022.
District Attorney Gen. Jared Effler was born and raised in Union County, Tenn., and is a product of the Union County Public School System. Upon graduating from the University of Memphis Cecil C. Humphreys School of Law in 1999, Gen. Effler was appointed as an Assistant District Attorney for the 8th Judicial District. He served in this capacity until his election as District Attorney General in August 2014.
Since taking office, Gen. Effler has implemented policies that prioritize crime victim notification and support. Gen. Effler has also partnered with community organizations to improve prosecutions and public education, including working with Mothers Against Drunk Driving to combat DUI recidivism and collaborating with local school districts to educate middle and high school students on the dangers of social media and electronic communications. He also serves on the board of directors for Campbell County Children's Center, Children's Center of the Cumberlands and Friends of Lincoln Memorial University Duncan School of Law. Additionally, he serves as chairman for the Tennessee District Attorneys General Conference Victim/Witness Steering Committee.
Gen. Effler resides in Maynardville with his wife, Mary, who is the director of Nutrition for the Union County Public School System, their two daughters, Katy Beth, age 17, and Mia, age 13, and their two English Shepherd dogs, Josie and Lottie. The Efflers are active members of Milan Baptist Church in Maynardville.
Milan Baptist Church in Maynardville
Number and types of courts in your district:
One Domestic Violence Court; two Recovery Courts; five General Sessions Courts; five juvenile Courts; and Criminal Court, which covers all five counties comprising the 8th Judicial District.
Notable things about your district:
Geographically, the 8th Judicial District is one of the largest in Tennessee. The district is dissected by Norris Lake, which touches three of the district's five counties. Travel across Norris Lake is aided by Helms Ferry, which is one of only two operating ferries in Tennessee and the only county-operated ferry.
When it comes to safety and prevention, Tennessee District Attorneys know the importance of being tough on crime. Learn more about what your DA does.
Huntsville Criminal Office
575 Scott High Dr., Suite A
Huntsville, TN 37756
Phone: (423) 663-2544
Fax: (423) 663-4105
P.O. Box 323
610 Main Street
Jacksboro, TN 37757
Phone: (423) 562-4991
Fax: (423) 562-9602
P.O. Box 321
225 W Central Ave.
Jamestown, TN 38556
Phone: (931) 400-8080
Fax: (931) 879-9112
Maynardville Criminal Office
P.O. Box 943
105 Monroe Street, Suite 2
Maynardville, TN 37807
Phone: (865) 992-8826
Fax: (865) 992-8240
411 Blue Top Road, Suite 2
Tazewell, TN 37879
Phone: (423) 626-8002
Fax: (423) 626-2073
P.O. Box 310
2792 Baker Highway
Huntsville, TN 37756
Phone: (423) 663-2532
Fax: (423) 663-9487