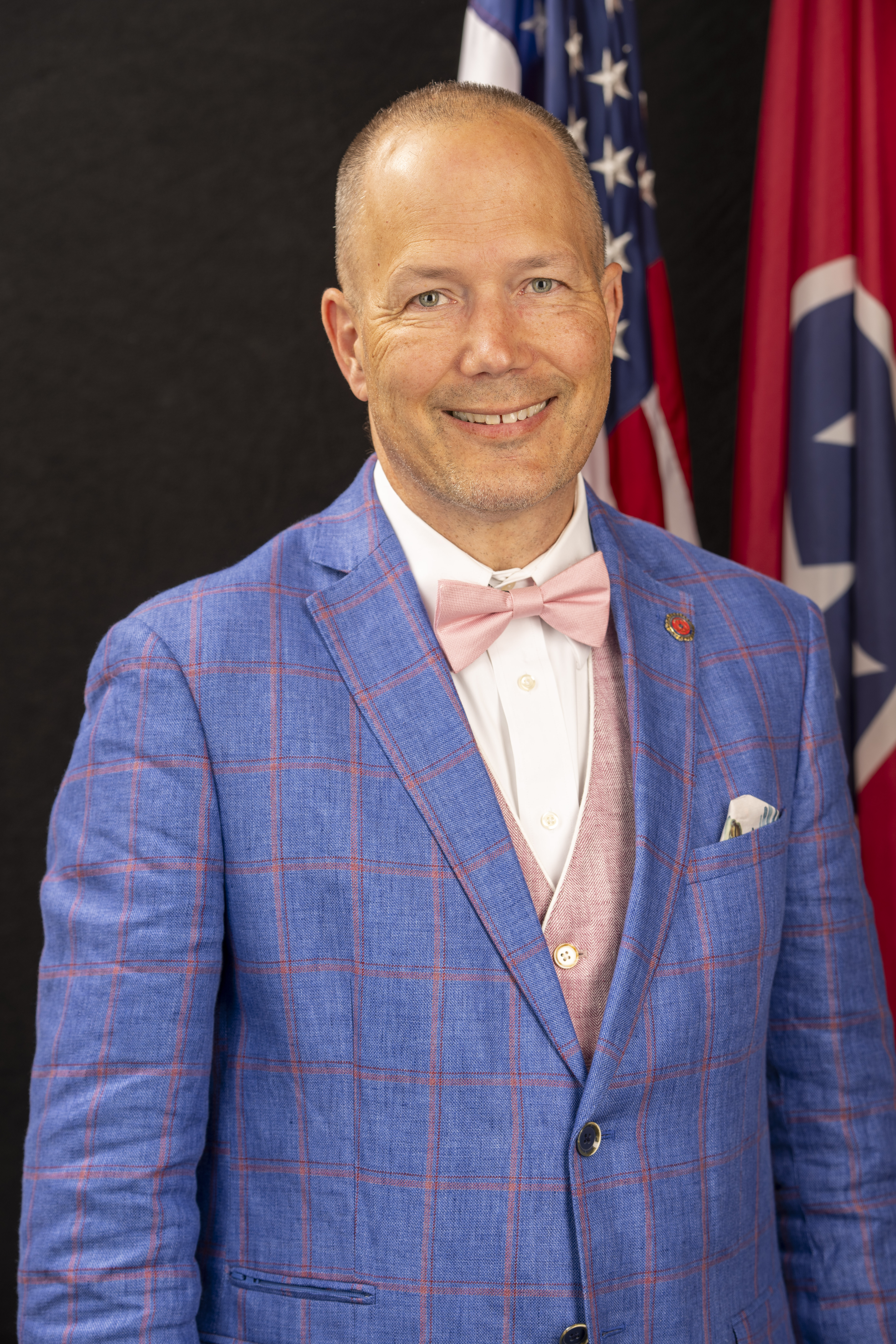 I was born in Pulaski, Va. I have also lived in Dublin, Richlands and Rosedale, Va., as well as Madisonville, Tenn.; Auburn, Ala.; Knoxville, Tenn.; and Loudon, Tenn.
University of Tennessee, College of Law, 1990; Auburn University, 1986; Hiwassee College; Lebanon (Va.) High School
Both of Gen. Russell Johnson's parents, Lawrence and Dr. Martha Russell Johnson, were teachers and instilled in him an interest in history and political science from an early age. He was inspired to become a lawyer by his maternal uncle, William Russell, who was both a lawyer and involved with politics. During his late high school career at Lebanon (Va.) High School, Gen. Johnson had the opportunity to follow around a local attorney named Randy Campbell for half a day, once a week. There he was able to watch his first criminal jury trial – a "whisper stop" drug case.
Gen. Johnson stayed focused on being accepted to law school throughout his undergrad at Auburn University. Upon graduation from the University of Tennessee College of Law and passing the bar exam, Gen. Johnson started an independent practice in Loudon County, Tenn. When presented with the opportunity to run for the Tennessee General Assembly in 2000, he took it and served in the Tennessee House of Representatives for three terms.
"That experience prepared me better than I could have imagined for the job of being District Attorney," recounts Gen. Johnson. "I never was an ADA, so I have surrounded myself with a team of attorneys, most of whom were also never ADAs until they came to my office." Nevertheless, he adds, their experience as trial attorneys has contributed to everyone bringing "something different and important to the table for our team."
National District Attorneys Association, Board of Directors; West Care Foundation, Board of Directors; Loudon Methodist Church; Friends of Ft. Loudon; Friends of Ft. Macon; former Rotarian
Notable things about your district:
The 9th Judicial District runs from the border of Hamilton County along the Tennessee River (Meigs County) up and into the Big South Fork (Morgan County), from the Cumberland Plateau (Roane County) to the Foothills of the Smokies (Loudon County). Each county has a different personality and different issues from a criminal justice standpoint.
There is one central office in Kingston that unites the staff of the district. Gen. Johnson's office started an Align9 organization to address both victims' and defendants' issues with drug dependence, mental health and domestic violence issues, which has received grants to establish and expand drug courts, and to implement countywide anti-drug coalitions and VISTA programs to align and strengthen other programs already in existence with the district's four counties.
When it comes to safety and prevention, Tennessee District Attorneys know the importance of being tough on crime. Learn more about what your DA does.
1008 Bradford Way, Suite 100
Kingston, TN 37763
Phone: (865) 376-2145
Fax: (865) 376-2148
P.O. Box 703
1100 Ladd Landing Blvd., Suite 320
Kingston, TN 37763
Phone: (865) 376-0081
Fax: (865) 376-5048