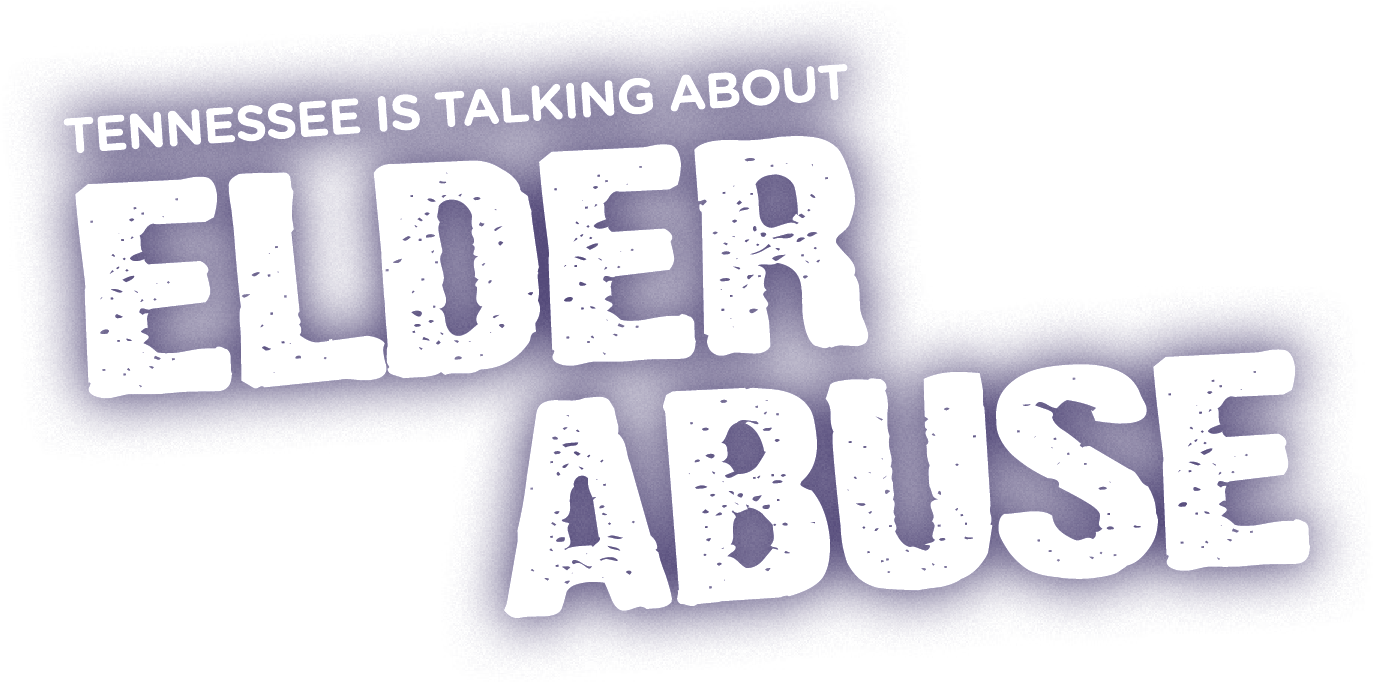 Beginning in 2016, our team partnered with the Tennessee Department of Human Services (DHS) and Tennessee Voices for Victims to get Tennessee talking about Elder Abuse. Our goal in starting this conversation was twofold – encourage consistent community dialogue about this rampant but underreported crime and, ultimately, increase reporting of abusive situations.
"People can be hesitant to report elder abuse because it's embarrassing," said Renee Bouchillon, Adult Protective Services Program Director. "But, reporting elder abuse is the right thing to do, and it is the lawful thing to do. Preventing elder abuse can be as simple as picking up the phone, whether that's to check in on a neighbor or file an anonymous report."
After receiving funding from the Tennessee General Assembly in 2016, the TNDAGC organized a three-day, multi-disciplinary training seminar to educate our team and partners on the complexities of elder abuse. This training was attended by prosecutors, criminal investigators, victim witness coordinators, DHS staff members and other members of Tennessee's law enforcement community.
Printed materials, digital graphics and short videos were created in an effort to take this conversation beyond Tennessee's law enforcement community and into our communities. These materials featured victim testimonials, warning signs and information on the different forms of neglect.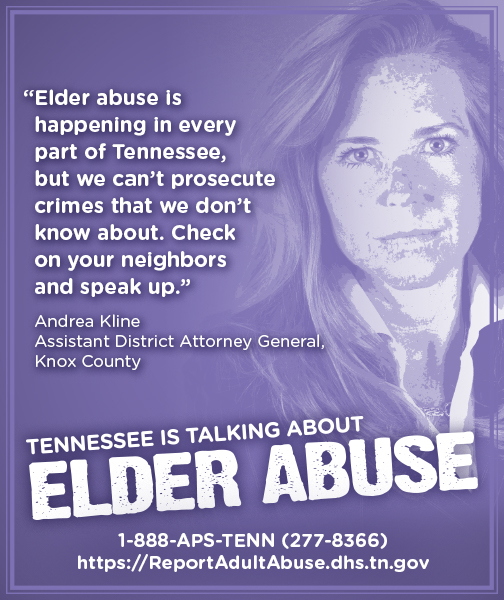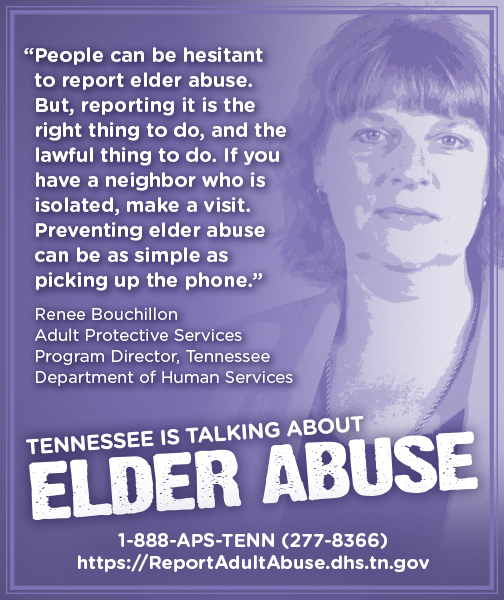 New tools for greater protection
Over the last several years, the District Attorneys have worked with the Tennessee General Assembly to expand and improve the tools prosecutors have to fight elder abuse.
2016 – Vulnerable Adult Protective Investigative Teams were established in each of the state's 31 judicial districts to foster information-sharing among government agencies tasked with protecting the elderly.
2017 – The General Assembly passed legislation classifying financial crimes against the elderly as theft. This classification allows authorities to better define, discover and put a stop to financial exploitation of the elderly.
2019 – The Elderly and Vulnerable Adults Protection Act was passed. The prime sponsor of this historic bill was Tennessee Senate Majority Leader Mark Norris, R-Collierville.
2021 – The Safe Seniors Act – the final installment of the Conference's multi-year effort to expand the tools prosecutors have to fight elder abuse – was passed. This bill expands the definition of abuse and clarifies key issues surrounding the prosecution of this crime.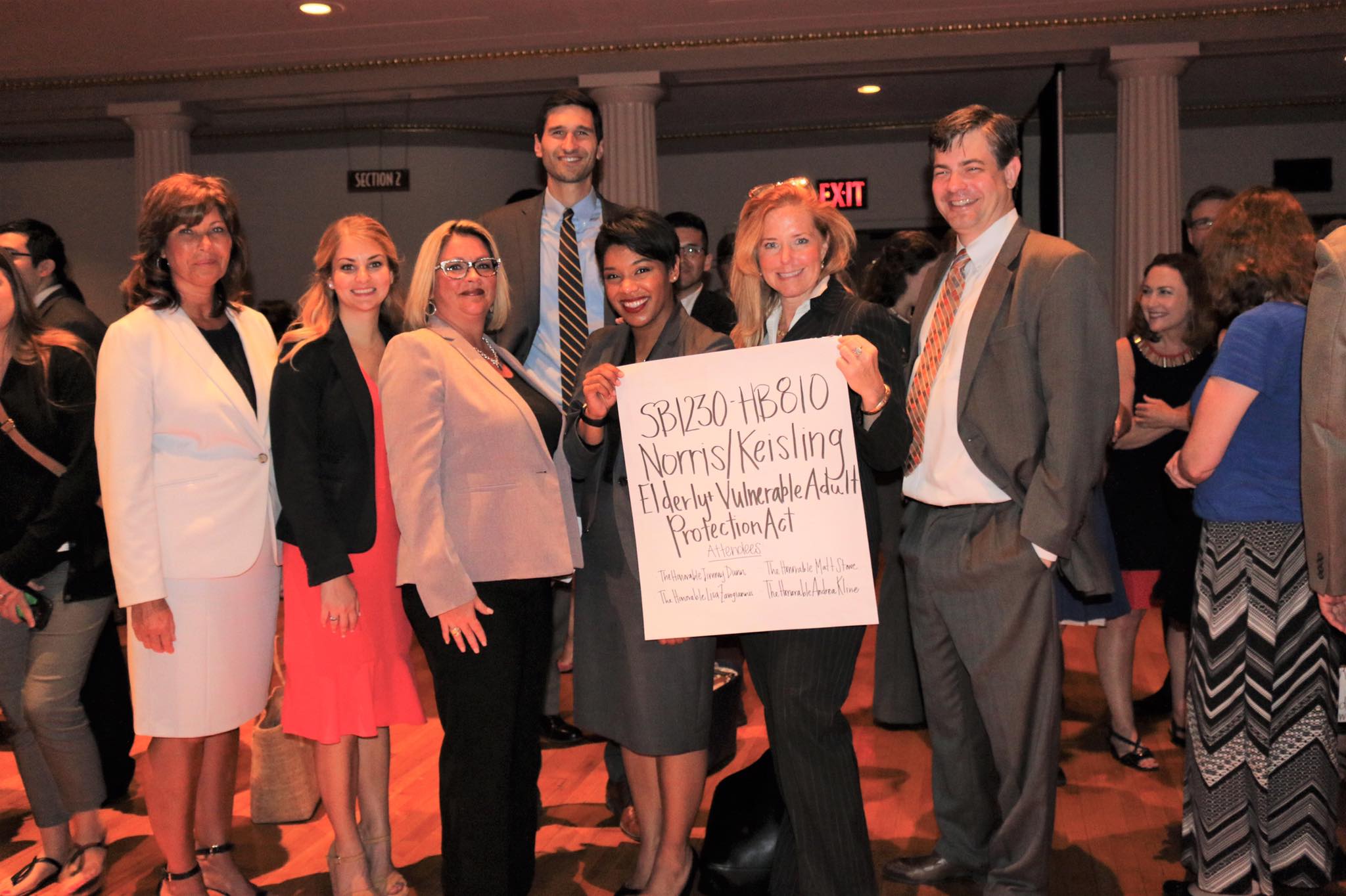 Tennessee state law requires reporting of suspected abuse of a vulnerable or elderly adult. Call 1-888-APS-TENN (277-8366) to make an anonymous report, or click here.