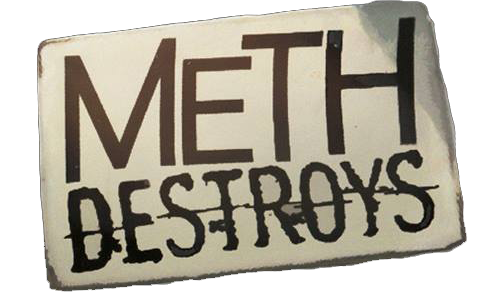 Determined to stop the destruction methamphetamine was having on their local communities, the DAs started "Meth-is-Death" – a public awareness campaign highlighting the dangers of the drug. Shortly after the program's 2003 inception, Tennessee seized more meth labs than any other state in the nation aside from Missouri.
In response to these record-breaking reports, Tennessee Gov. Phil Bredesen formed the Task Force on Methamphetamine Abuse, which recommended several steps, including a major educational initiative about the dangers of meth. In recognition of TNDAGC's established commitment to this issue, the Conference was selected by the Task Force to expand their ongoing "Meth-is-Death" program to Meth Destroys – a statewide education and awareness campaign designed to educate Tennesseans of all ages about the dangers of meth use and production.
How we reached our communities
One of the key messages the campaign stressed was that meth is different from other drugs – it has horrific physical effects, poses serious environmental concerns and is a severe threat to our communities. Our primary mission was ensuring that this message reached Tennesseans of all ages, in every community. We accomplished this in several ways: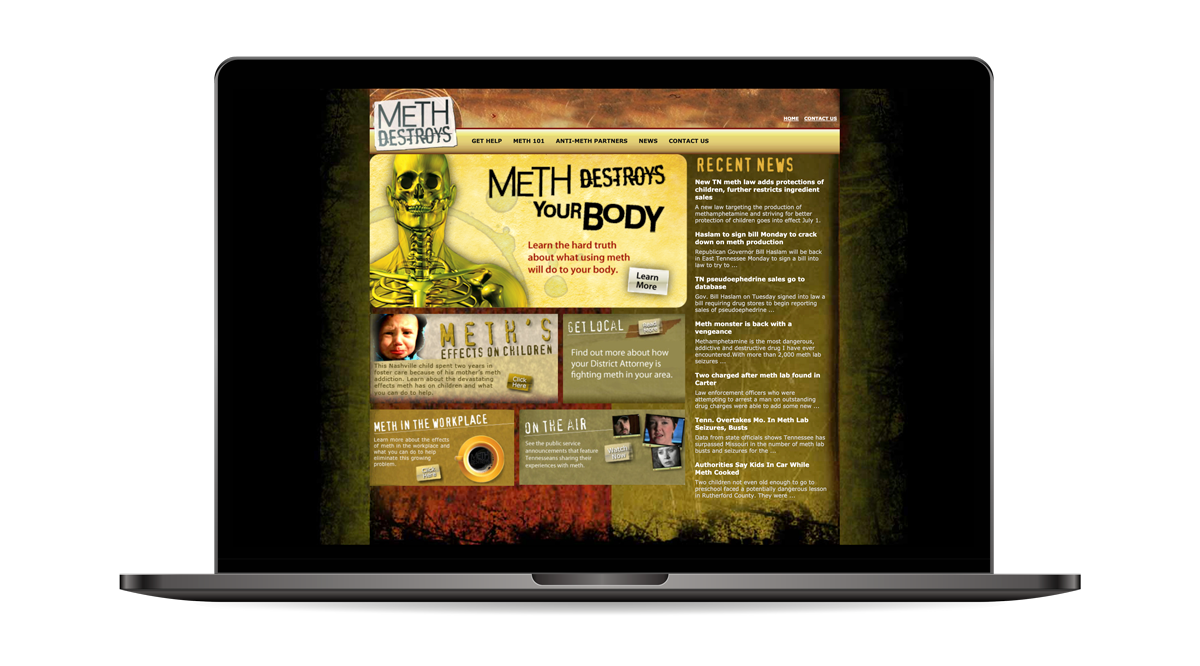 This site was the foundation of our work as it included general information about meth, resources for how to get help, information on how to report suspected meth production, downloadable materials and a variety of other resources.
This daylong conference brought together members of the Meth Destroys Youth Leadership Council (YLC), teachers, DAs, Gov. Bredesen, campaign partners and former meth addicts to discuss the effects of meth on local communities.
A committee of over 2,000 Tennesseans committed to both protecting their local communities from this deadly drug and strategizing on how to further the message of the Meth Destroys campaign.
Produced brochures, DVDs, bumper stickers, window decals, posters, symptom sheets and teacher's guides.
Put up billboards in every district. Released radio and TV public service announcements that were played over 14,000 times by more than 50 media outlets.
Partnered with local organizations and businesses to distribute information to their members and employees via newsletters and email blasts.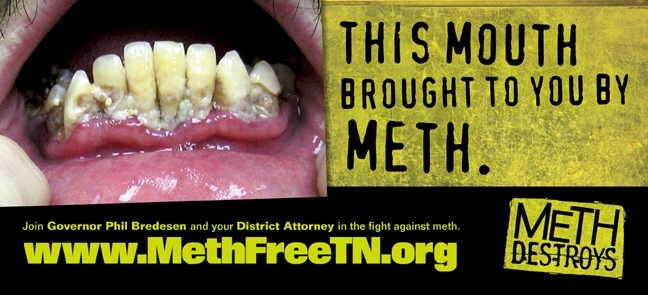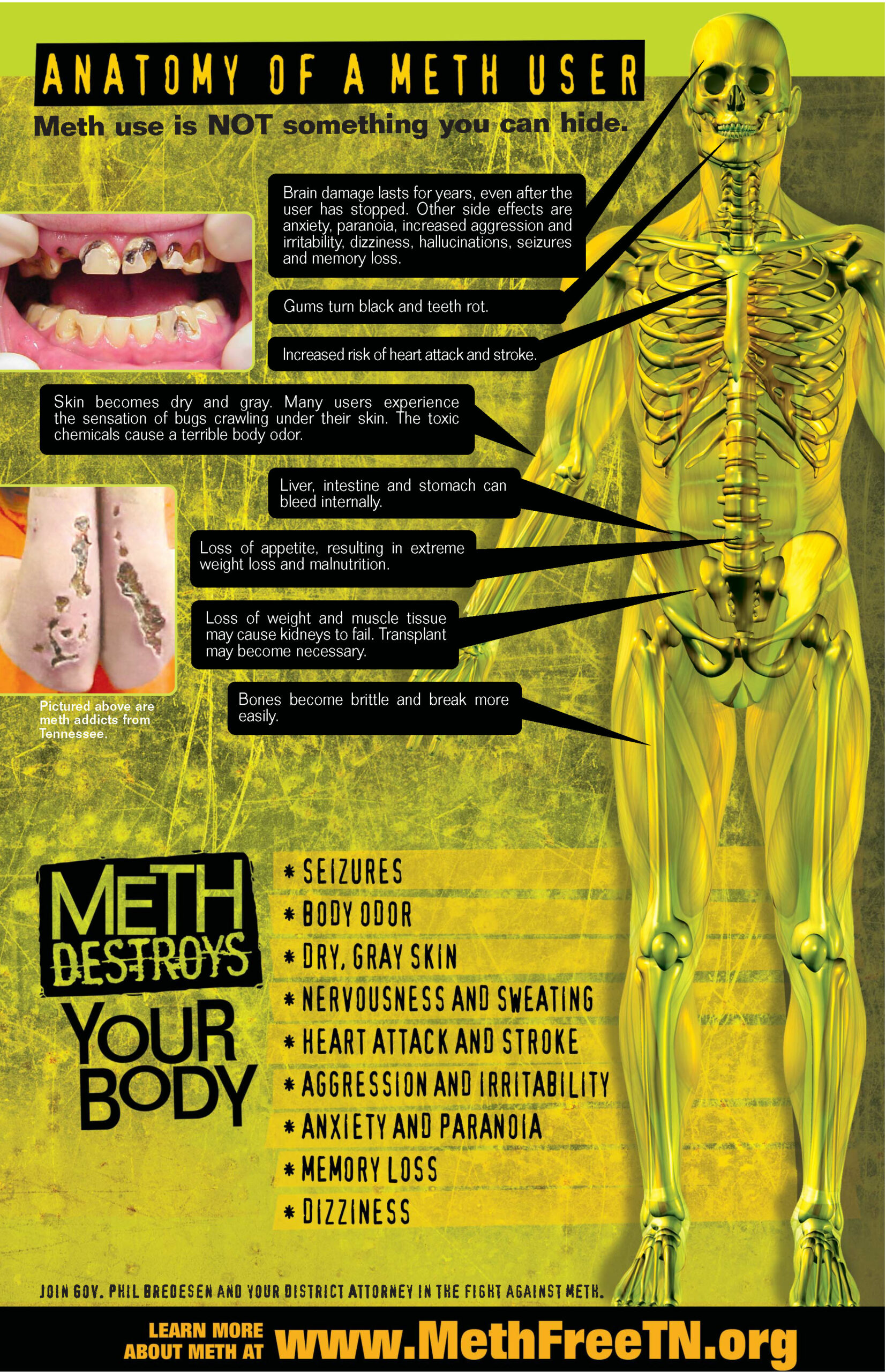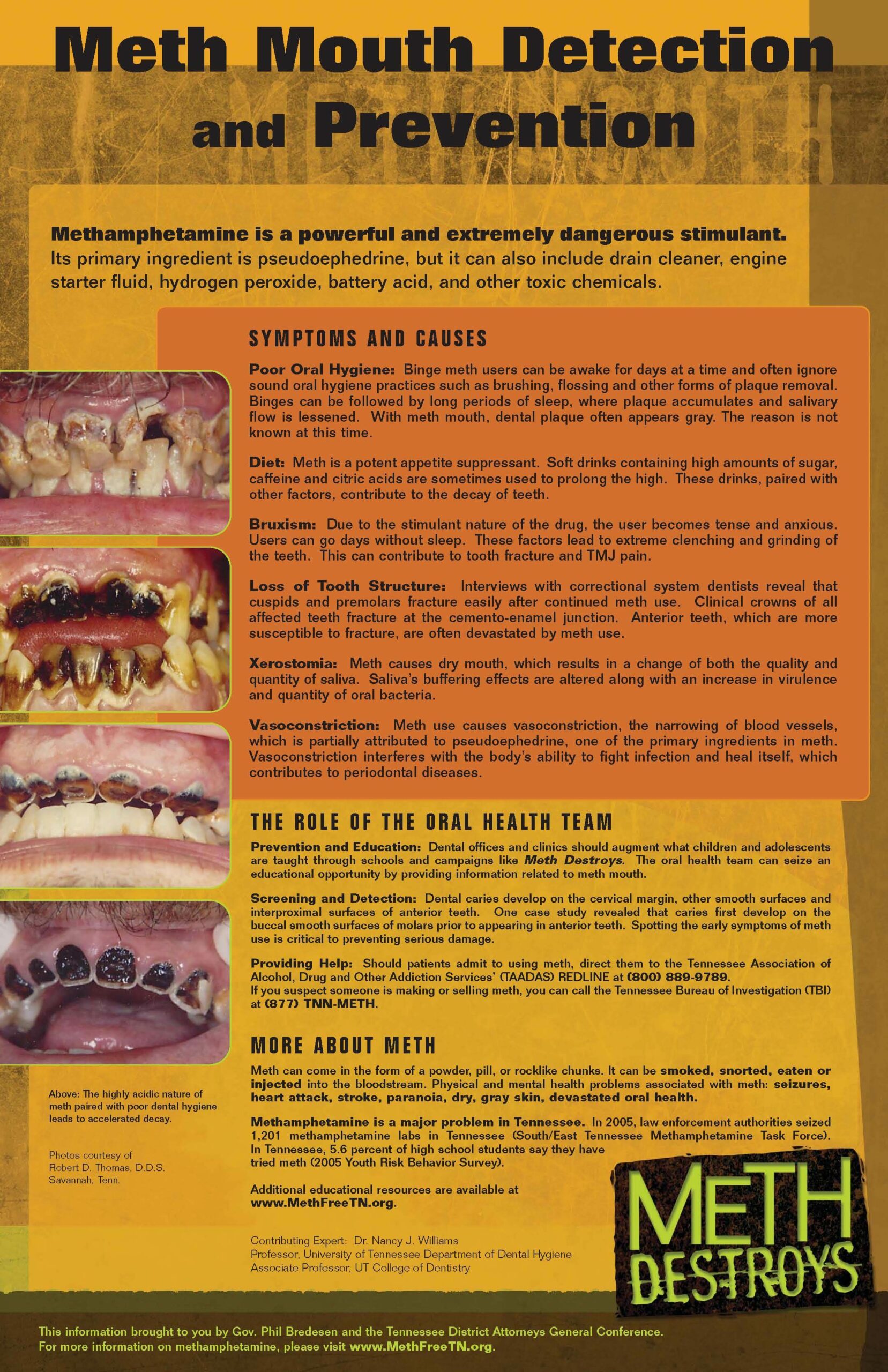 The results of this campaign speak for themselves. Meth Destroys, in partnership with new Tennessee legislation that put pseudoephedrine behind the counter, helped bring the number of meth lab seizures down by nearly 50% by the end of 2006. Further, with nearly 10 million media impressions and 4 million website visits, this campaign successfully reached communities far beyond our targeted audience of local Tennesseans.
Parthenon Audiovisual Merit Award for Television PSAs
Parthenon Merit Award for Posters, Displays or Exhibits
Parthenon Merit Award for Public Relations Campaigns
Parthenon Merit Award for Brochures and Booklets – Adult Education Booklet
2006 National Academy of Television Arts & Sciences' Midsouth Regional Emmy
2006 Parthenon Award for Project Research
2006 Parthenon Award for Brochures and Booklets – Student Brochure
2007 Parthenon Audiovisual Award for Radio PSAs