Homicide Loss Support Groups
Have you lost someone to homicide?
Grief is a lot of things. It's punishing. It's unrelenting. It's lonely, and it steals your joy. Trying to manage the overwhelming sense of grief can feel impossible, especially when grief is complicated by murder.
When struggling with grief, you may feel as though no one around you understands what you're going through. Many people who have lost loved ones to homicide find it helpful to meet with a group who understands and shares their experience.

 

Tennessee Voices for Victims and the Tennessee District Attorneys General Conference are working to bring support groups to your area. These groups, led by trained counselors, can help provide connectivity, understanding, a place to vent, a place to address anger and a place to give you the tools you need to create a "new normal" in your life.
Interested in signing up for a group near you?
If you or someone you know would be interested in attending a homicide loss support group, please provide your contact information below and someone from our team will contact you with more details.
If you would like to speak with someone directly, please contact:
We are here to help you find peace of mind and start to overcome your grief.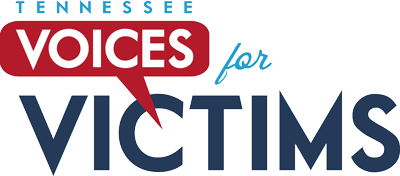 This project was supported by Award No. 2018-V2-GX-0024 awarded by the Office for Victims of Crime, Office of Justice Programs, U.S. Department of Justice through the Tennessee Office of Criminal Justice Programs. The opinions, findings, and conclusions or recommendations expressed in this publication are those of the author(s) and do not necessarily reflect the views of the Department of Justice, Office of Justice Programs, Office for Victims of Crime, or the State of Tennessee Office of Criminal Justice Programs.